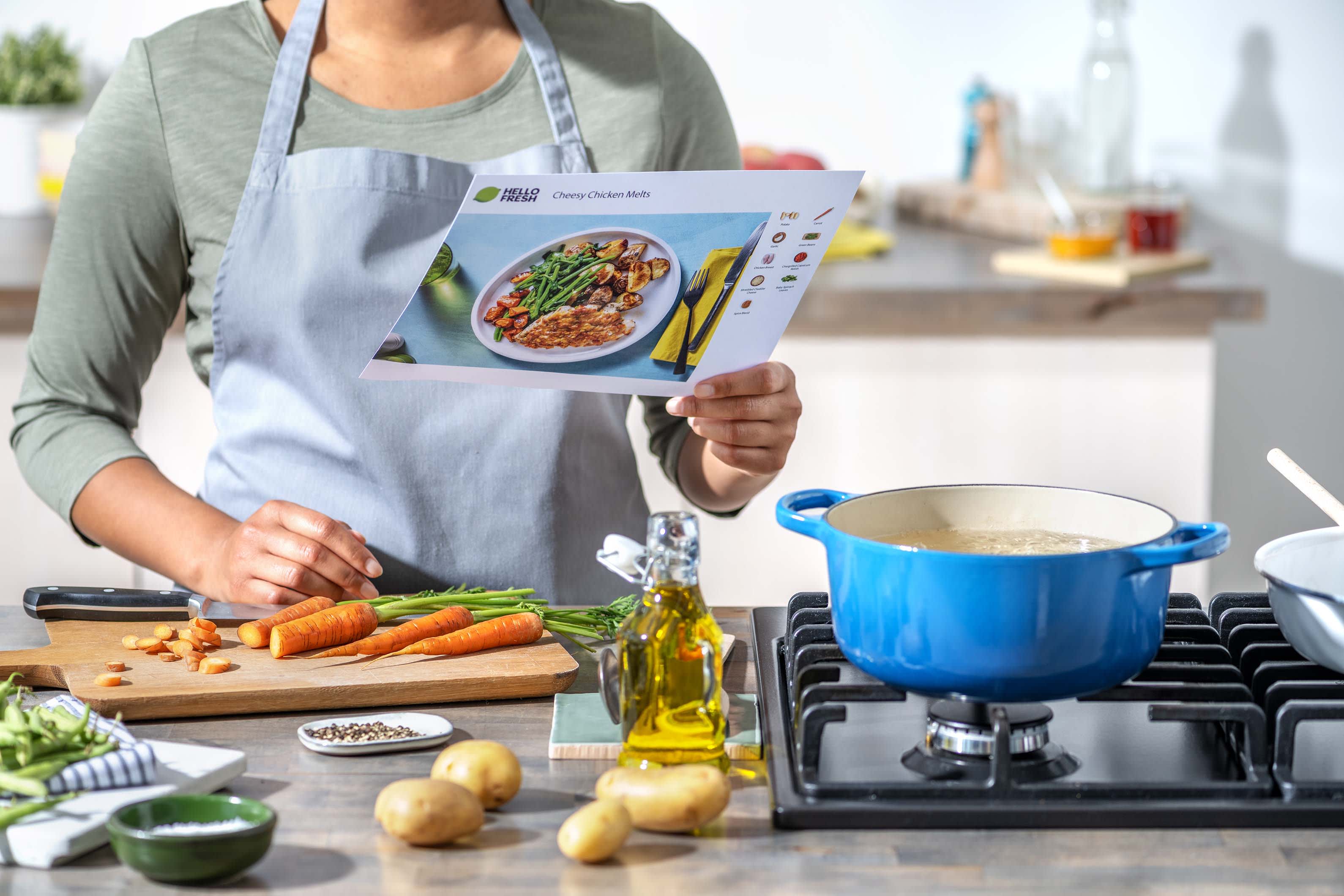 About us
HelloFresh makes it easier to serve up delicious home-cooked dinners that you know the whole house will love. Delivering easy-to-follow recipes and fresh ingredients to your door each week, dinner has never been so simple. With a range of crowd favourite recipes to choose from each week, you can tailor your perfect weekly menu.

Elle Bowles
PR Manager ANZ
Note for customers
Please use our contact form. Unfortunately, we are unable to process customer communications received via the press office.
Tom Rutledge
Founder & CEO, HelloFresh Australia
Founder and CEO of HelloFresh Australia, Tom Rutledge is a self-taught cooking enthusiast and 2011 MasterChef Australia contestant. Tom's strong skillset in general management and online business operations has seen him successfully establish and grow several businesses in the start-up sector. In 2010, he competed in the third series of MasterChef, where he successfully made it to the top 24 contestants. Following his invaluable experience on MasterChef, Tom put these skills into practice and founded Mr. Perkins & Co., a boutique gourmet home food delivery service. The business was the first proponent of the Meal Kit concept in Australia and ultimately lead to Tom being approached by HelloFresh to launch the company into Australia in 2012.
Amy Smith
Chief Marketing Officer and Managing Director, HelloFresh Australia and New Zealand
Managing Director and Chief Marketing Officer (CMO) of HelloFresh Australia and New Zealand, Amy Smith is a data nerd at heart, with a background in mathematics and engineering, and an MBA from Harvard Business School. Amy started her career at McKinsey in Melbourne. Amy's first taste of the start-up life was at Handy in New York City. Amy has worked for HelloFresh for 3 and a half years, across Operations, Product Development and Marketing, across 10 geographies and three continents.
Hannah Gilbert
Head of Culinary, HelloFresh Australia
Hannah, is an Accredited Practicing Dietitian and culinary nutrition, communications and marketing specialist with over 10 years' experience in the food industry. Hannah's current role as Head of Culinary at HelloFresh utilises her expertise in product, recipe and menu development to lead a team of chefs, nutritionists, dietitians and food scientists. She oversees the culinary strategy and manages the entire recipe creation process. Hannah sees value in the influential role HelloFresh can play in providing a product that makes cooking healthy meals achievable for all.
HelloFresh Group
Would you like to know more about the HelloFresh Group?
Click here to view the corporate press kit.

Saskia Leisewitz
Corporate Communications

Daniel Álvarez
Investor Relations