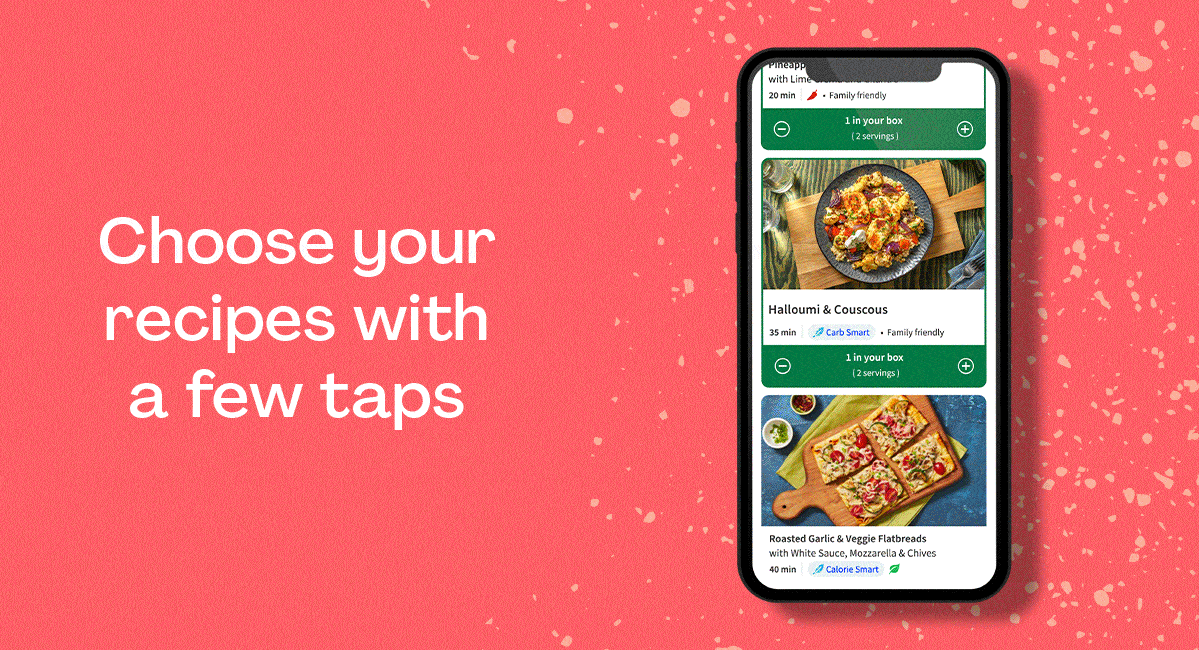 What will you find on the HelloFresh App?
Thousands of delicious food recipes that you can discover, sort, save to your favourites, rate, and share with your friends and family.
Tips and tricks for meal planning, along with step-by-step guides to help with cooking your meals.
A flexible online account where you can easily choose your meals or change the subscription settings for your meal plan, five days before your next delivery.
What kind of recipes do you like?
Select from the categories below. You can always change them later!
Save & view plans
What's in it for you? Your benefits at a glance!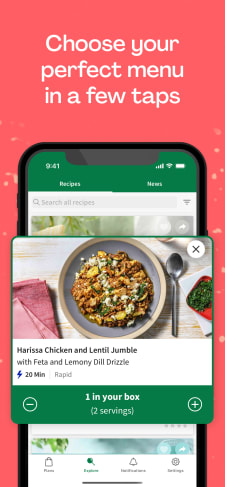 Inspire yourself in the kitchen with HelloFresh archive of tried-and-tested recipes!
Browse through one of the largest curated recipe databases in the world!Get creative and simply search whatever meal or ingredient comes to mind!Sort, add to favorites, rate, comment on our recipes and share them with your friends and family!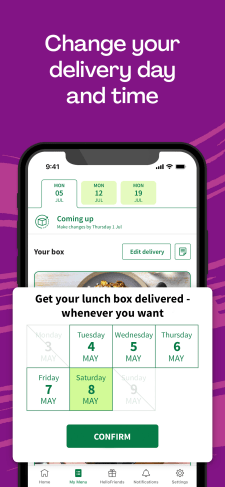 Manage your subscriptions, update meal selections and much more at the touch of a button!
Track your delivery with automatic updates of your order status! Easily manage your subscriptions, recent orders, user details and payment options! Doesn't matter if you use website or the app, your account will synchronize seamlessly!
Cooking hacks and step-by-step guides to make cooking even easier!
Use our interactive cooking mode with food prep tips to prepare your healthy meal! A build in timer will help you to track cooking times over your Apple Watch! Take a picture of your dish and share it with your friends and family! Keeping fit with the Apple Health app? Your meal's nutritional information will be updated automatically!