Make Celebrating Easy with a Christmas Food Box
We'll deliver everything you need to cook a delicious festive feast, perfect for sharing with your loved ones. Delivering throughout New Zealand, order your Christmas food box now!
We'll deliver everything you need to cook a delicious festive feast, perfect for sharing with your loved ones. Delivering throughout New Zealand, order your Christmas food box now!
Our Christmas Food Box is available for order until 11:59PM 12th December or whilst stocks last. Available to both HelloFresh and non-HelloFresh customers. This is a one-off order. Full T&C's online.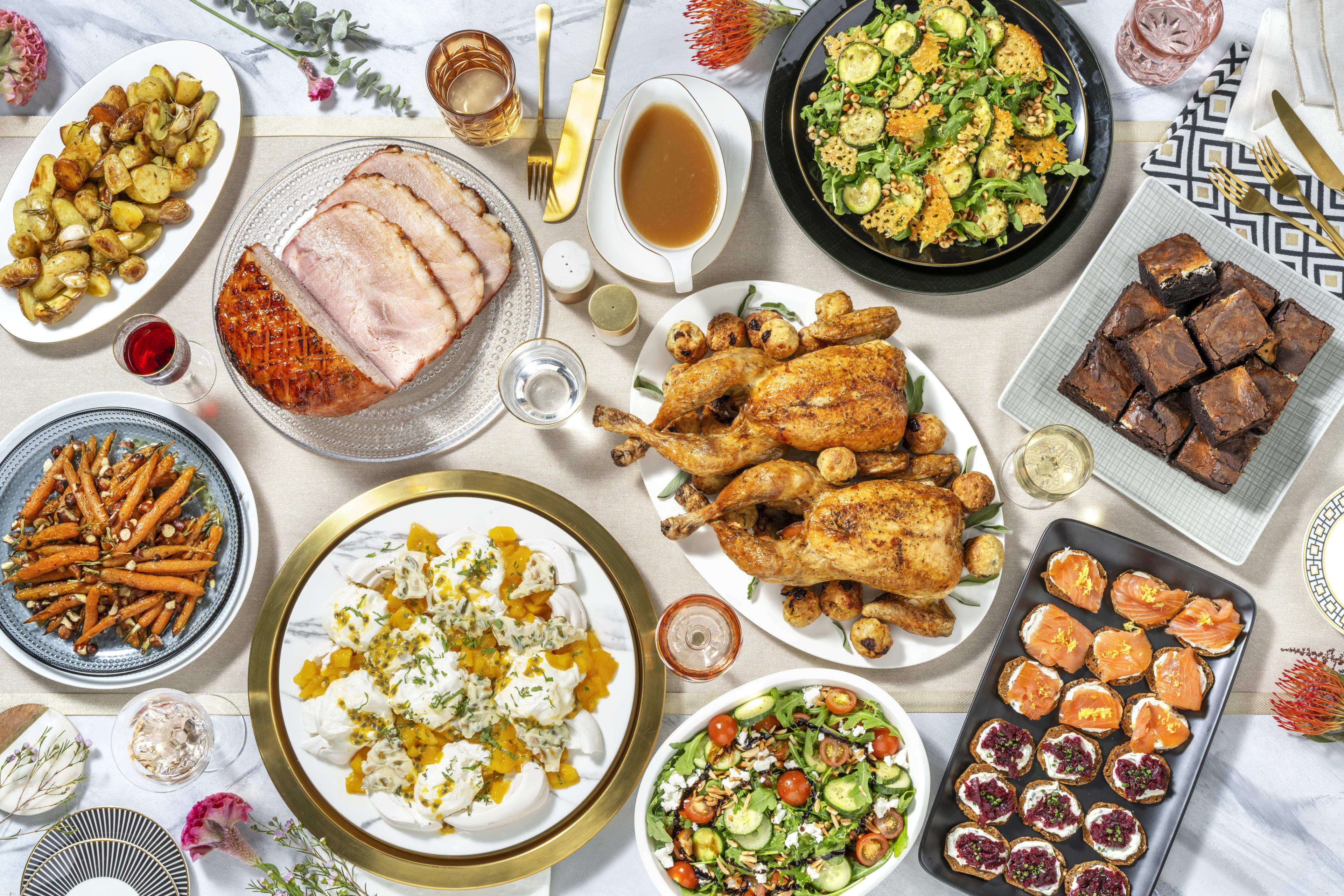 Why Choose a Christmas Food Box from HelloFresh?
Embrace the festive season and start celebrating with a Christmas food box from HelloFresh. Designed to make Christmas cooking a breeze, our Christmas boxes come with easy-to-follow recipes as well as the ingredients you need to make a feast that will impress the whole family. Find a blend of traditional favourites like roast ham and chicken, as well as culinary twists such as panzanella salad and prosciutto crispbreads. Boxes include all the delicious Christmas food you could ask for, including appetisers, sides and desserts. You'll even have the option of adding a gourmet cheese selection! We know festive cooking isn't always straightforward, but with HelloFresh, it can be. And with recipes designed by our in-house chefs, you'll be able to cook your Christmas food to perfection too.

Christmas Food to Fill the Whole Family
This festive season, be sure to choose an array of Christmas foods that are sure to satisfy all taste buds and bring the family together. Choose succulent joints of meat such as ham, chicken and lamb that can be dressed to Christmas perfection, adorned in savoury herbs and rich glazes. From lemon and rosemary crusts to peppercorn and red wine jus, the way you dress your meat is what will wow the whole table. Next, pair your meat with an assortment of mouthwatering sides. Crispy, buttery potatoes are a must, as well as sauteed greens packed with rich flavours like lemon, rosemary or garlic, and melt-in-the-mouth honey-drunken carrots. Of course, no Christmas feast is complete without appetisers and desert. Begin your meal with charcuterie style nibbles and end the feast with a showstopper of a dessert. You'll get it all with a Christmas food box from HelloFresh.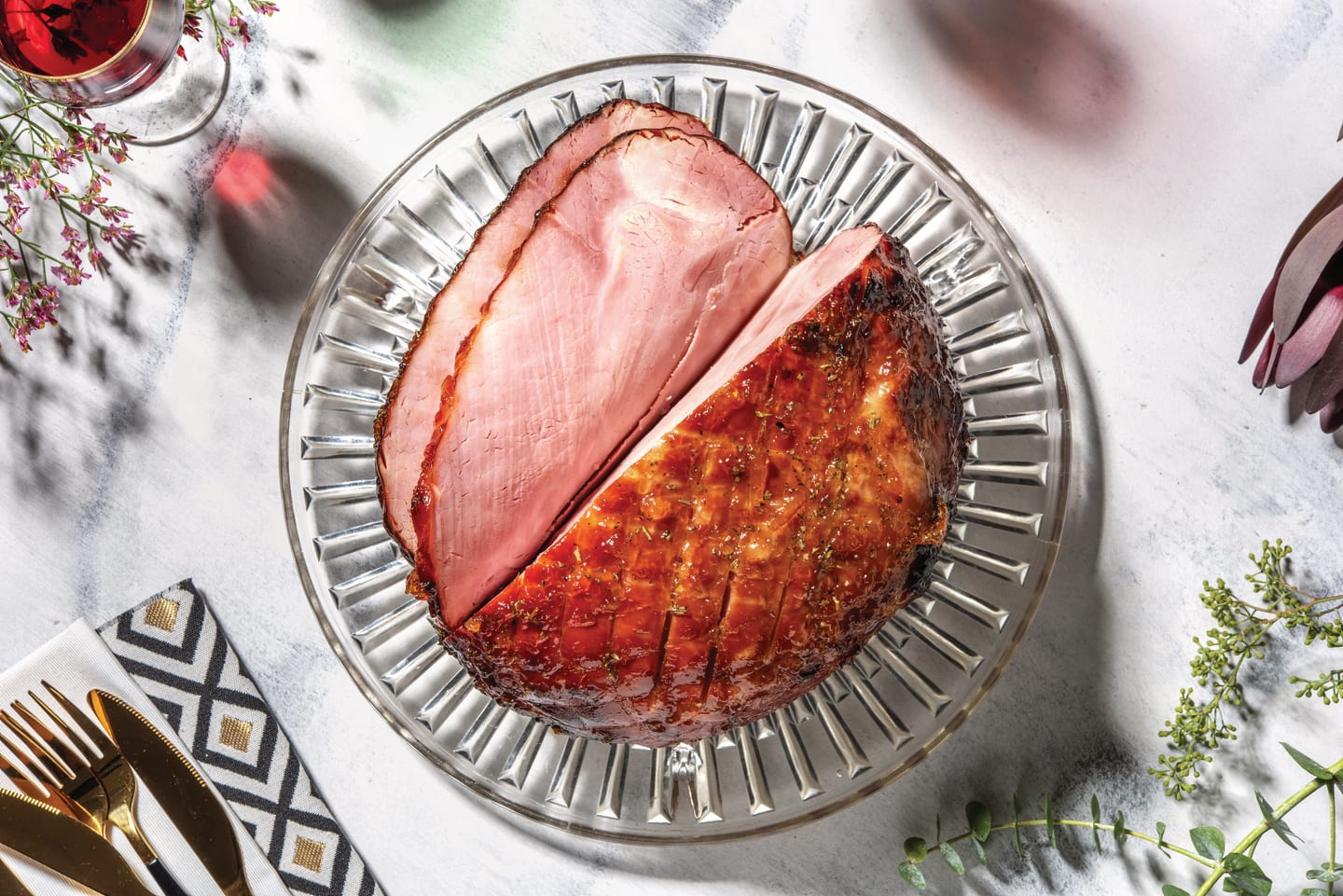 How to Choose the Perfect Christmas Meat
Roast meat is a Christmas food staple, so of course you must choose wisely. Start by considering the preferences of your guests – whether they lean towards the classic roast turkey, succulent ham, or perhaps a flavourful lamb roast. Take into account the size of your gathering to ensure the chosen meat will generously serve all attendees. Quality is paramount, so ensure your meat is freshly sourced from reputable suppliers, just like we do here at HelloFresh. Consider any dietary restrictions or preferences, and explore complementary marinades or rubs that add a unique twist to the traditional flavours. Additionally, be mindful of cooking times to achieve that ideal balance of juiciness and tenderness - all of our recipes at HelloFresh have been rigorously tested to ensure each dish can be cooked perfectly. By blending personal tastes with quality and preparation, you'll ensure that the centrepiece of your Christmas table is not just a meal but a celebration!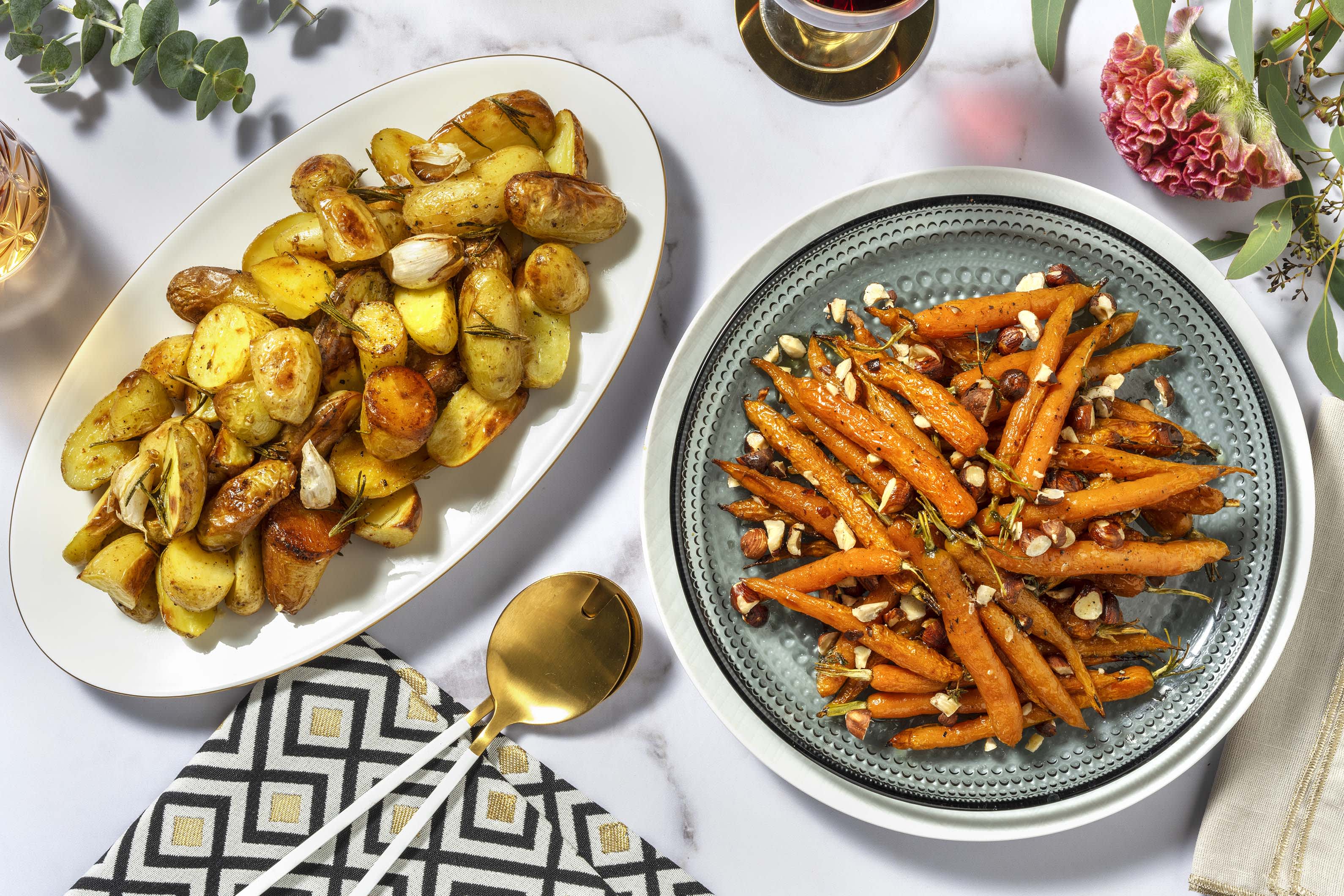 Elevate your Christmas Dinner with the Best Festive Sides
No Christmas feast is complete without an array of tantalising sides that complement the main course and transform the meal into something special. From crispy roast potatoes and rich, buttery stuffing to the vibrant flavours of roasted vegetables, Christmas sides add depth and variety to the festive table. Consider the diversity of tastes by incorporating a mix of textures and flavours - roast your carrots in honey, saute greens in lemon butter, and toss your potatoes in garlic. Be sure to opt for a rainbow of vegetables too, so your Christmas feast looks - and tastes - the part. These sides not only fill the plate but also fill the air with the unmistakable scents of the season, enhancing the festive ambience and ensuring that every bite is a celebration of festive cheer.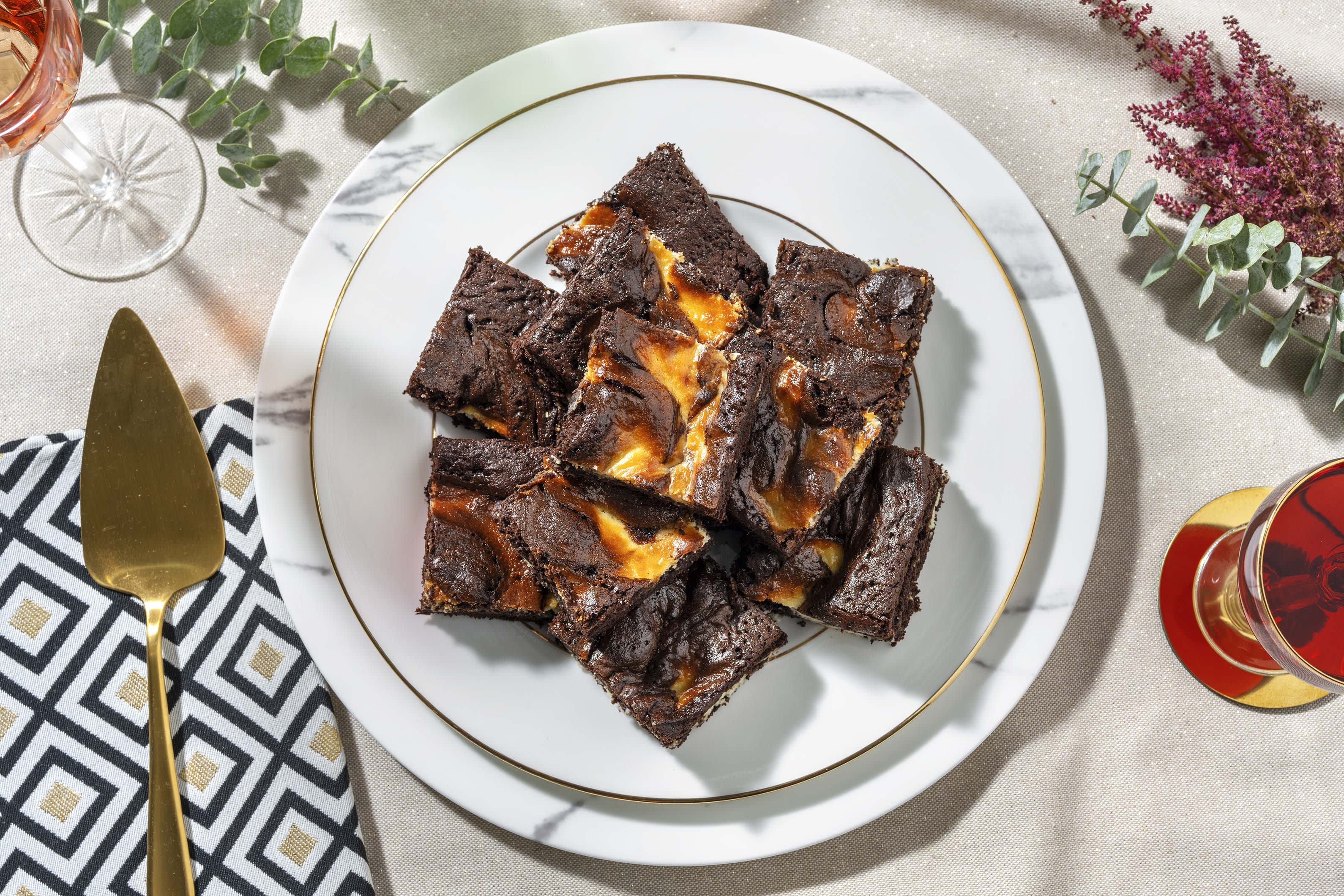 Christmas Desserts worth Celebrating
Desserts are the grand finale to the Christmas food feast, so it's important to choose something that leaves a lasting impression. Of course, no New Zealand Christmas can be complete without a showstopping pavlova, so make sure you master the art of meringue making for the big day. If you're looking for something easier that's just as delicious and similar, you might want to try smashed meringues instead. You'll find it's just as photogenic, but a lot simpler to assemble. Or, if you'd prefer to break away from tradition, why not offer a dessert for chocolate lovers instead? Gooey chocolate brownies are a classic, plus they're perfect for serving alongside an after dinner coffee. Whatever dessert you choose, it's sure to make your Christmas menu feel extra special and your family will love the thought you've put into it.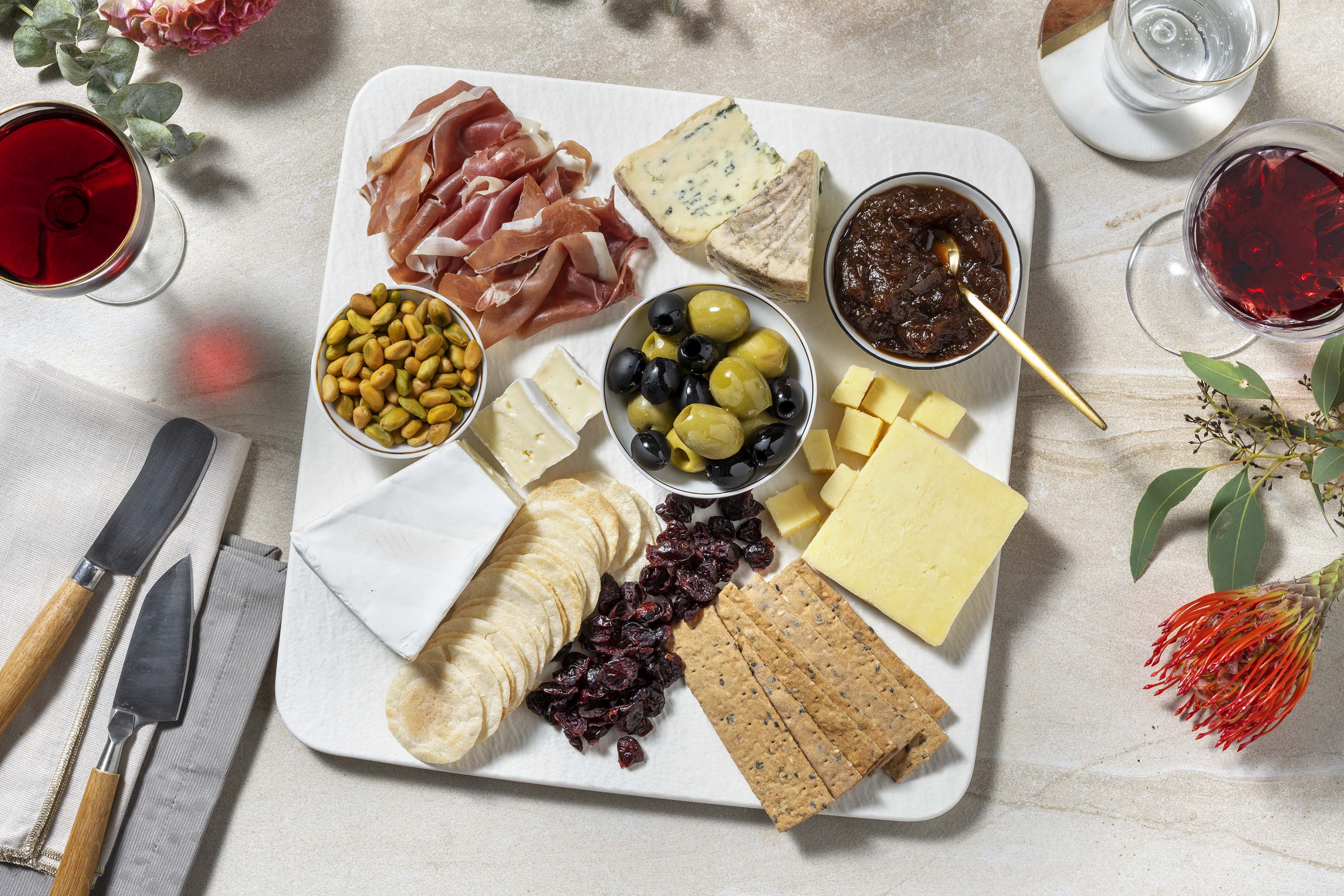 Make Festive Cooking a Breeze with a HelloFresh Christmas Food Box
Christmas food should bring joy and enjoyment to the whole family - including the person who cooks it. But unfortunately, that's not always the case and cooking such an important meal can cause a lot of stress. If you want your Christmas meal to be perfect but don't want to succumb to the pressure, a Christmas food box is just what you need. With a Christmas meal kit from HelloFresh, you'll get the fresh, quality ingredients you need to make our carefully designed Christmas menu. Each dish will come with a simple recipe card that's so easy to follow - you can even get the little ones to help! Order your Christmas food box and get ready for a brilliant feast you'll never forget.