Lamb Recipes
Looking for delicious lamb recipes? HelloFresh has a vibrant and tasty selection, from succulent roast lamb recipes to spicy lamb curry recipes and more
Lamb Recipes
Love lamb? Our selection of delicious lamb recipes, including roast lamb and lamb curries are guaranteed to bring some flavour into your life.
Cooking with Lamb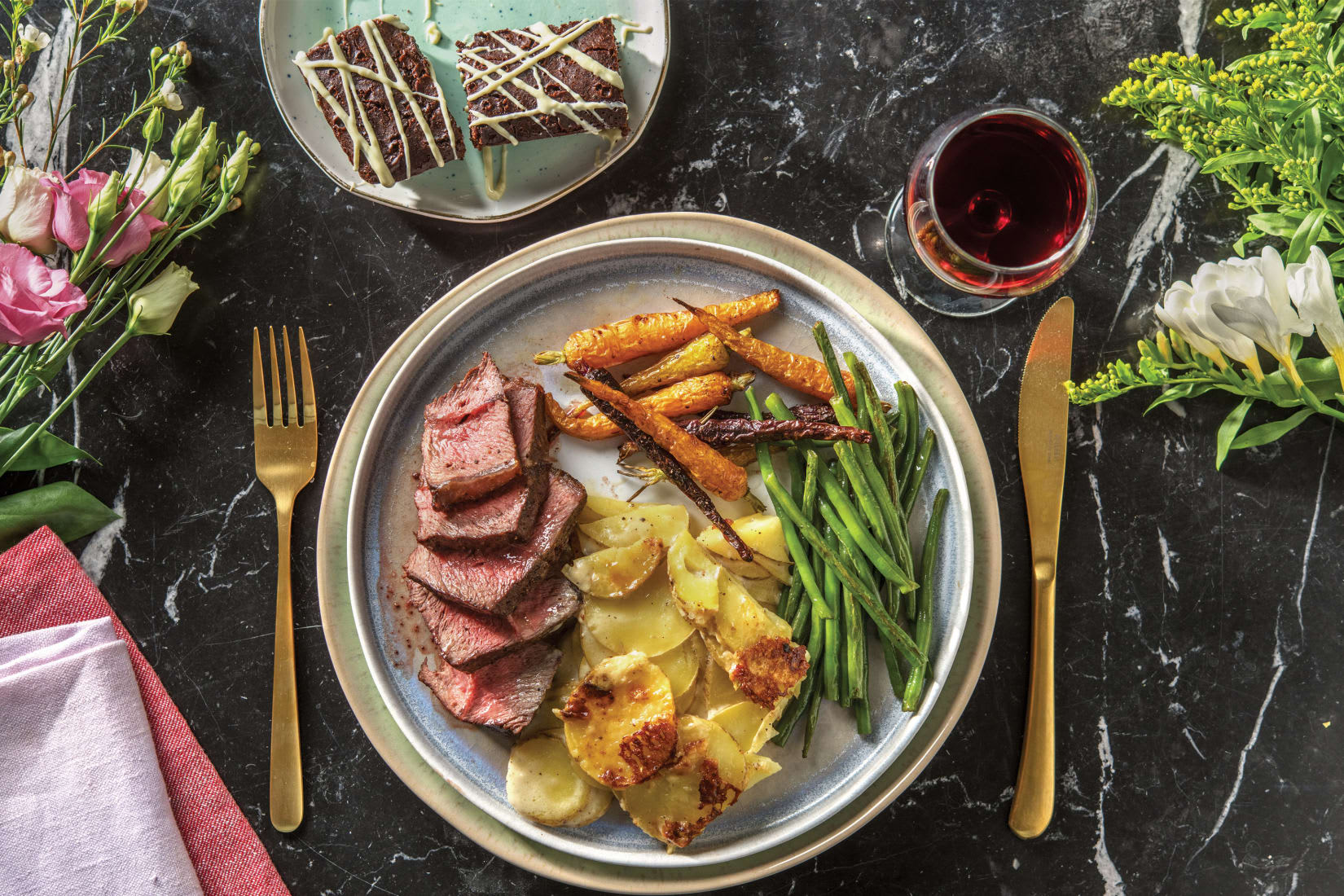 Roast Lamb Recipe
Roast lamb, a culinary masterpiece, begins with a succulent leg of lamb seasoned to perfection. After making small incisions, slices of garlic, fresh rosemary, and thyme sprigs are gently inserted into the meat, imparting a fragrant herbaceous essence. A drizzle of olive oil, a sprinkle of salt, and a dash of black pepper create a harmonious blend of flavours. As the lamb roasts in the oven, it marinates in its own juices and a surrounding pool of white wine, resulting in tender, melt-in-your-mouth perfection. The occasional basting ensures it remains moist and delectable. Once the lamb reaches your desired level of doneness, it's time to remove it from the oven, let it rest briefly, and slice up for your delicious meal. This makes it an unforgettable centrepiece for any occasion, especially easter. If lamb isn't your thing though, we have plenty of other meat recipes that are guaranteed to tickle your taste buds.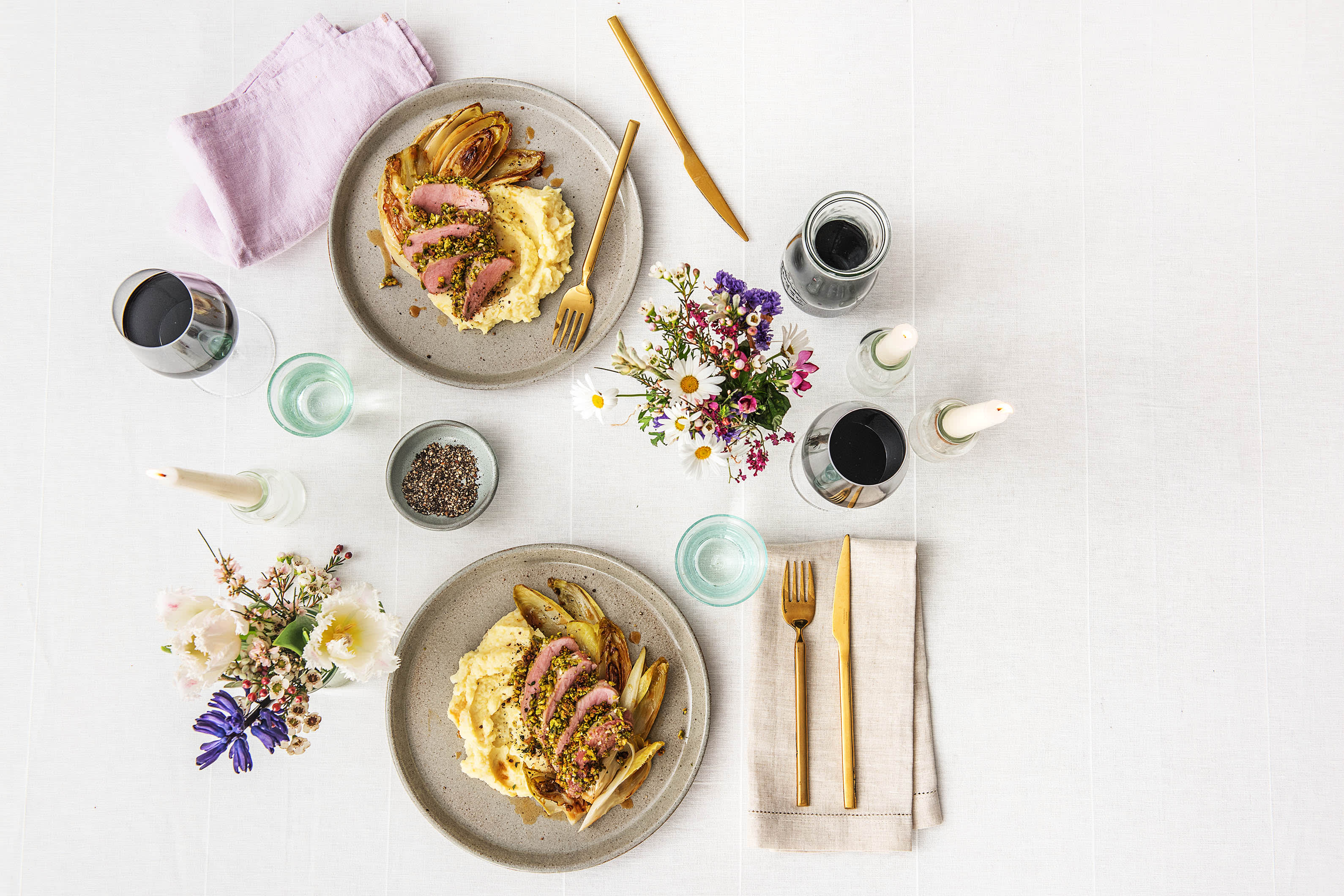 How to Cook Lamb Chops
To make delicious lamb chop recipes, you need to know how to cook them properly. To cook lamb chops to perfection, begin by allowing them to come to room temperature for about 30 minutes. Season generously with salt, pepper, and any desired herbs or spices. Heat a skillet over medium-high heat with a drizzle of olive oil and sear the chops for approximately 2-3 minutes on each side, or until they reach your preferred level of doneness. For medium-rare, aim for an internal temperature of about 63°C. If desired, finish cooking them in a preheated oven at 200°C for an additional 5-10 minutes. Let the lamb chops rest for a few minutes before serving to ensure juiciness and tenderness. These succulent chops pair beautifully with a variety of sides, making for a delightful and flavorful meal.

If you use a HelloFresh meal kit, all of your lamb recipes are delivered with the exact ingredients you need, alongside step-by-step instructions on exactly how to cook them. Why not try a meal kit delivery today?
Lamb Recipe FAQs
What lamb curry recipes can I expect to find on HelloFresh?
Lamb tastes amazing in curries - and our selection of lamb curry recipes are both super flavourful and easy to make. We have Indian style lamb curries, and Sri-Lanken style curries to name a few. Why not try one out at home?
What lamb mince recipes can I expect to find on HelloFresh?
We have a lot of lamb mince recipes for you to try out with HelloFresh. From Moroccan lamb tagine to Ras El Hanout Lamb Meatballs, you're guaranteed to find a lamb mince recipe for you in our delicious collection.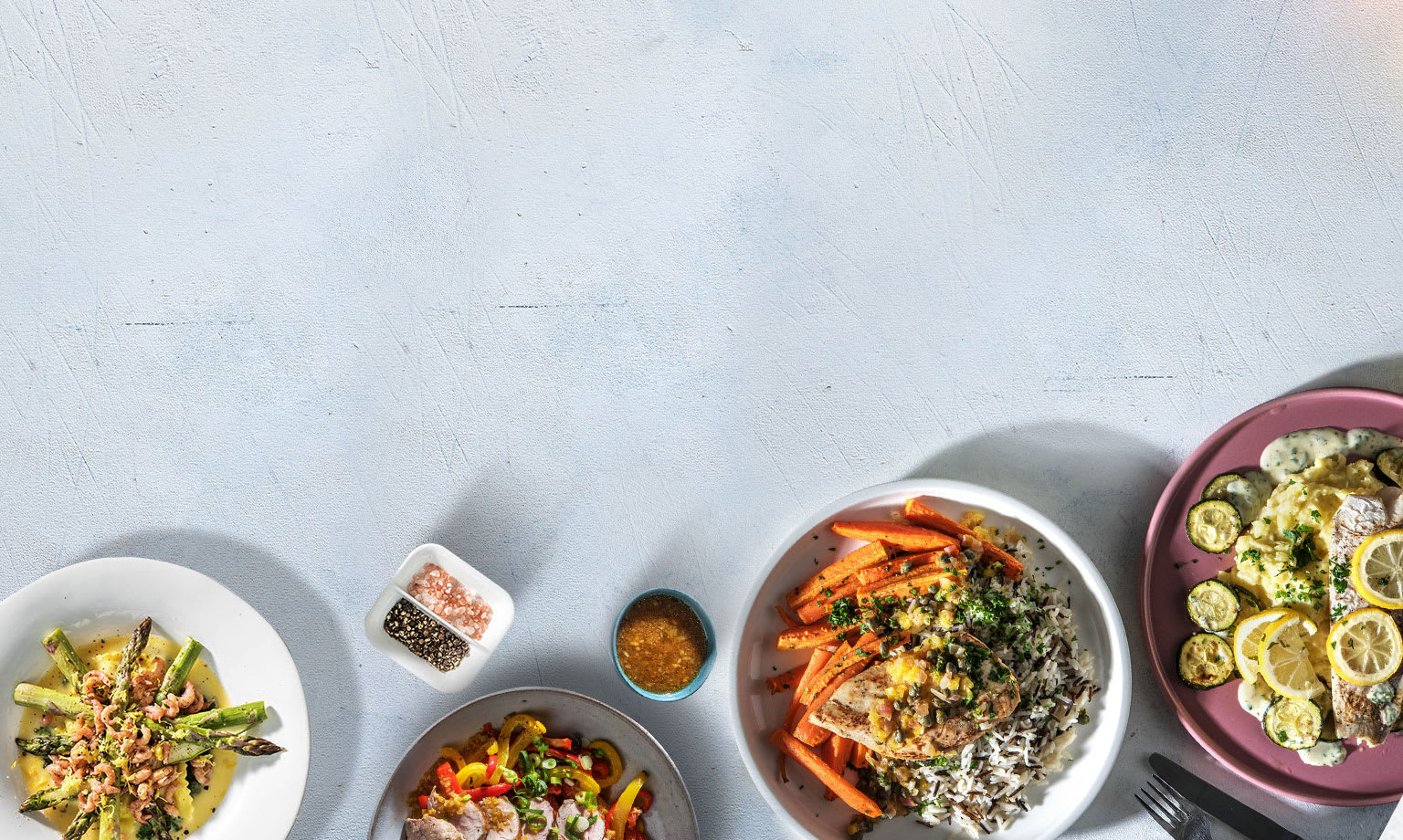 Save money and time on your meals
Get delicious recipes and all ingredients fresh on your doorstep every week!
Get up to $140 off!