Chicken Recipes
Chicken is a versatile staple that makes the perfect dinner option. For inspiration on how to make it that little bit more tasty, check out our delicious chicken recipes below.
Chicken Breast Recipes
Lean, easy and delicious, check out our chicken breast recipes down below.
Further Chicken Breast Recipes
Chicken Curry Recipes
Warming, spicy and hearty, browse our tasty selection of chicken curry recipes down below
Further Chicken Curry Recipes
Delicious Chicken Recipes You Can Make Quickly and Easily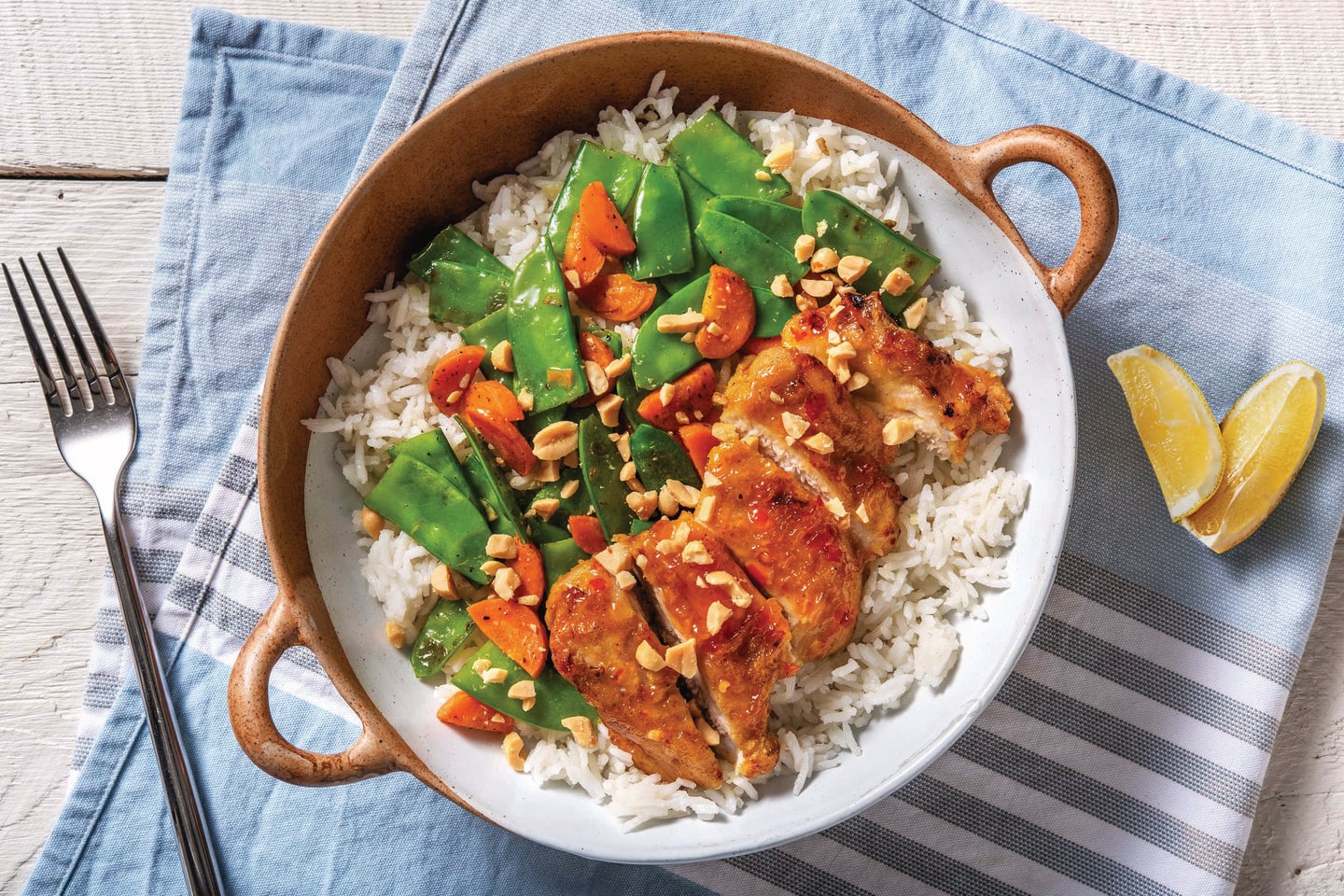 Weeknights Made Simple With our Chicken Recipes
Chicken is renowned for being lean, tasty and versatile, making it the perfect option when it comes to busy weeknights. Chicken is pretty much a blank canvas and can be flavoured in so many ways and incorporated into a multitude of dishes. It's also a great opportunity to try out new cuisines, like this Asian Chicken Tacos that are a delicious fusion of Mexican and Asian. For those nights you have a family of hungry bellies to feed we have lots of easy chicken recipes too, like this Mayo Crumbed Chicken and Smokey Aioli. Crispy, delicious and perfect for even the fussiest of eaters, it's the ideal dish to serve up for weeknight family dinners.

If you're looking for quick and easy chicken recipes for lunch, we couldnt recommend these Crumbed Chicken Wraps enough. Easy to assemble, they're ideal for afternoons working from home, or as a quick lunch for the little ones to enjoy when you're running low on time. If you like the sound of these recipes and would like to get the ingredients delivered straight to your door, why not try a HelloFresh Meal Plan today.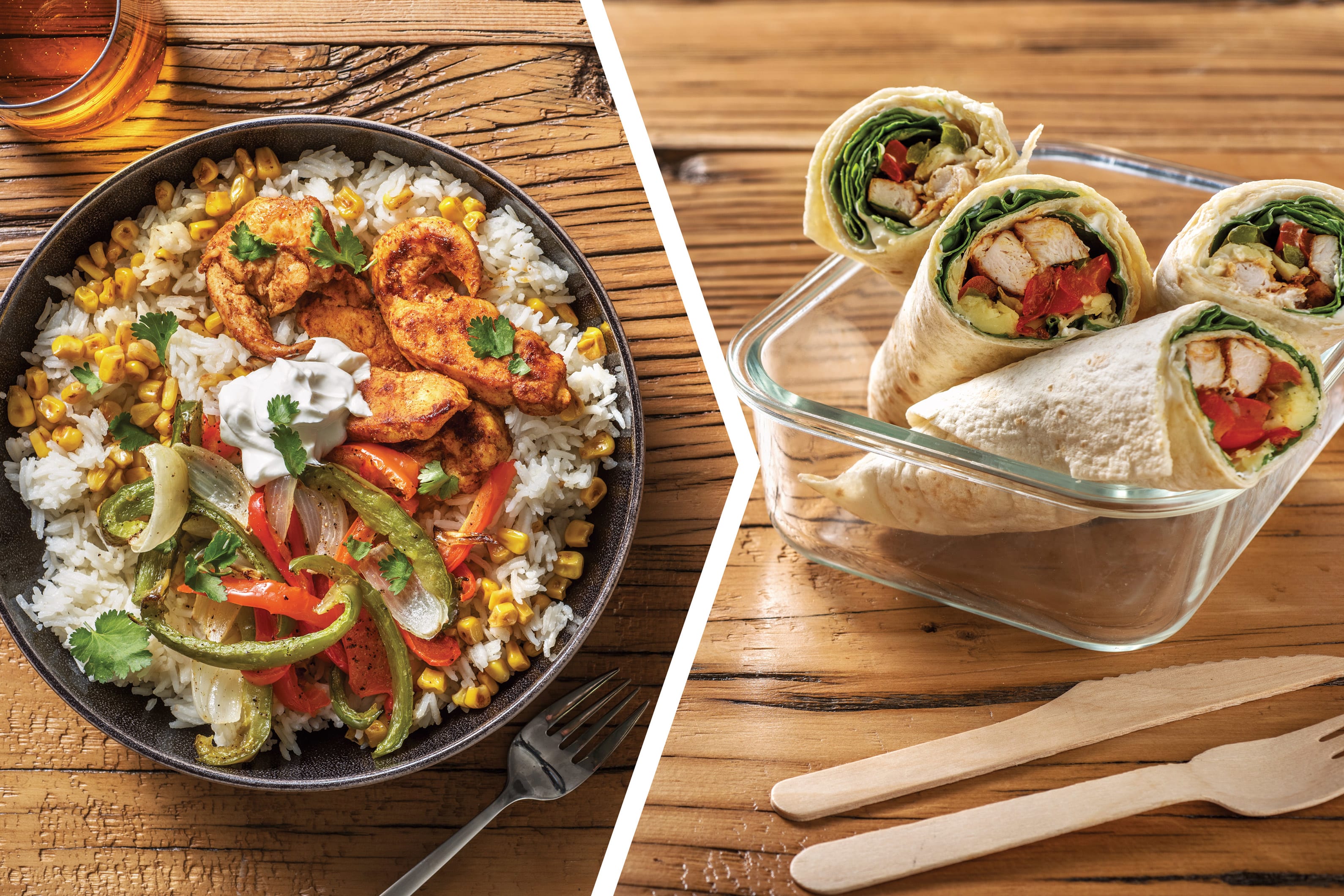 Different Ways To Cook Chicken
Chicken is so versatile because of the many different ways in which it can be cooked. It can be pan fried, baked, stir-fried, braised, BBQed and more. In addition to this, chicken is also a great option if you're currently on a low calorie meal plan as it is a leaner cut of meat. For example, this Spiced Chicken & Tahini Crushed Potatoes is delicious, flavourful and under 650 calories.

If your favourite way to cook chicken is to braise it, then our One Pot Braised Chicken Drumsticks recipe might be the one for you. Served up with cheesy mash and parsley, it's hearty, full of protein and kid-friendly too, ideal for busy weeknights when you don't have much spare time to cook!

At HelloFresh, we explore all of the different ways chicken can be cooked with our tasty chicken recipes. Why not try out one of our Meal Kits today.
Chicken Recipe FAQs
Are HelloFresh chicken recipes easy to make?
We have lots of chicken recipes that range from quick and easy to make, to those that take a little bit longer to cook. If you get yourself a HelloFresh meal kit for the week, we often have some chicken recipes that are literally ready to heat.
Can I get HelloFresh chicken recipes to feed the whole family?
Our plans are available for up to six people, with different recipes to choose from each week, meaning you could easily feed a family of six, five days a week. If you're a family of three, you could also opt for six recipes and use left overs for lunch the following day!
Can I get HelloFresh chicken recipes for one?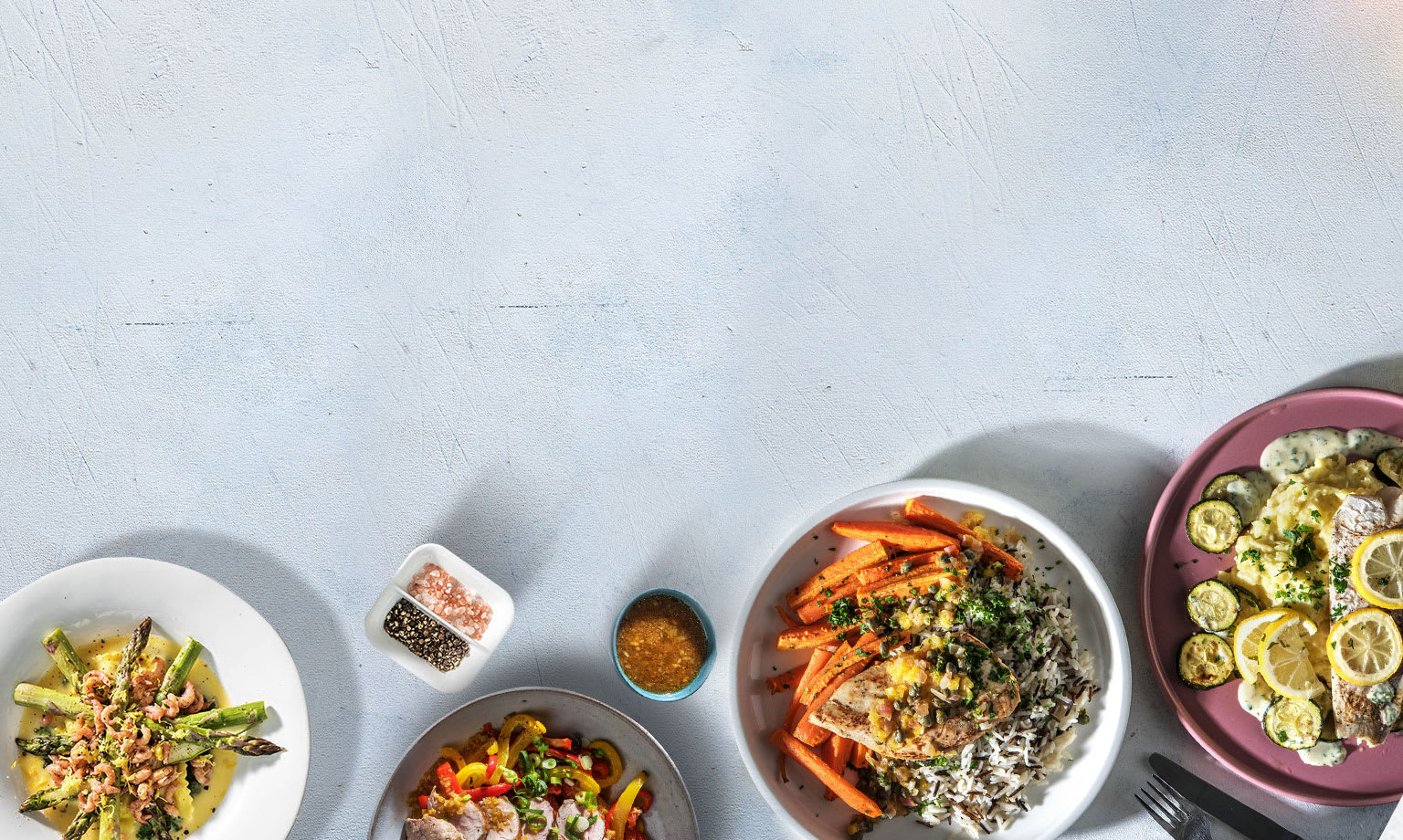 Save money and time on your meals
Get delicious recipes and all ingredients fresh on your doorstep every week!
Get up to $140 off!