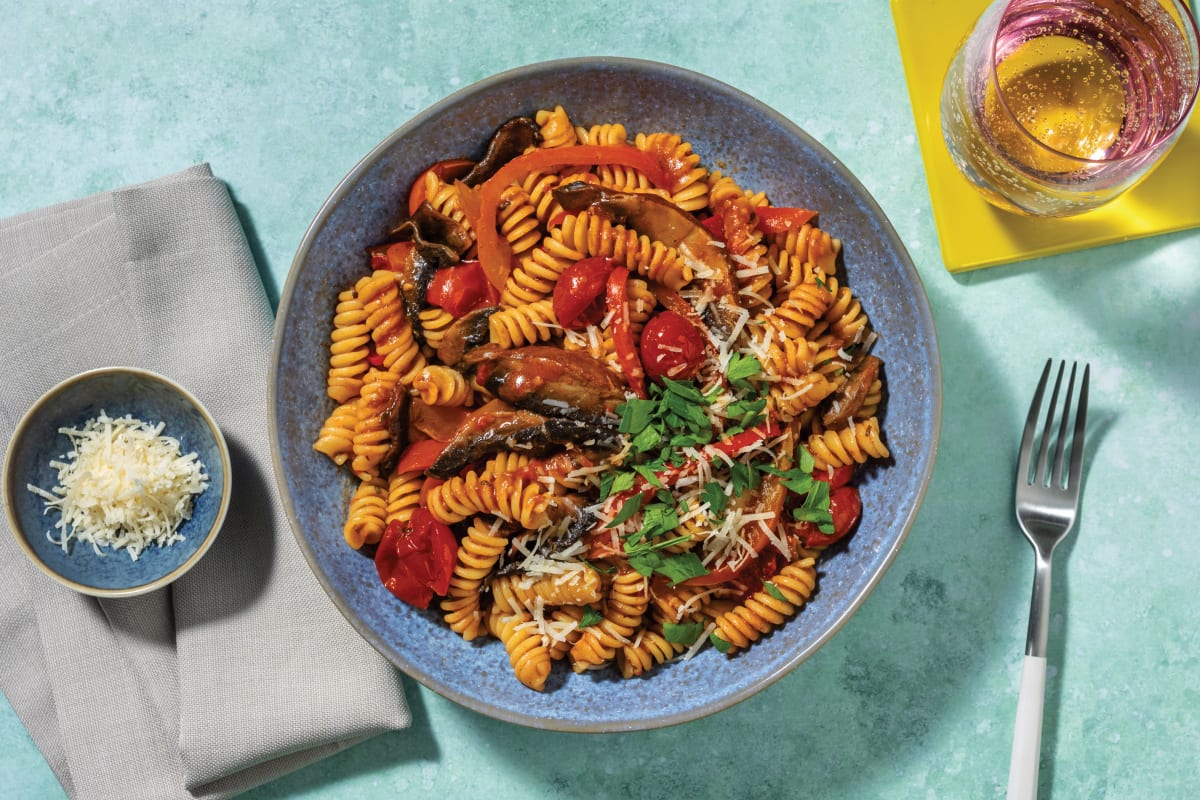 One-Pot Mushroom & Red Wine Jus Penne
with Parmesan & Parsley
Mushrooms in a comforting cherry tomato sauce, sounds like it needs a warm bowl of fusilli pasta. The combination will leave you feeling like all your pasta dreams have come true.
This recipe is under 650kcal per serving.
Unfortunately, this week's fusilli was in short supply, so we've replaced it with penne. Don't worry, the recipe will be just as delicious, just be sure to follow your recipe card!
1 packet
portabello mushrooms
1 sachet
Herb & Mushroom Seasoning
1 tin
tinned cherry tomatoes
1 sachet
Chicken-Style Stock Powder
1 packet
Grated Parmesan Cheese
()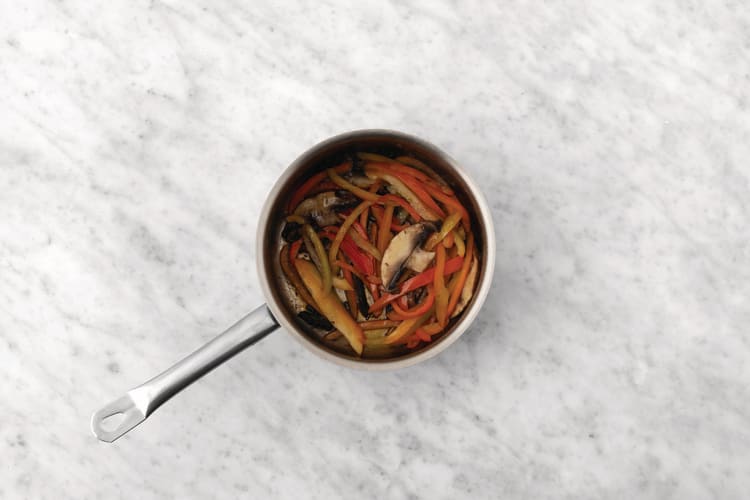 • Boil the kettle. Thinly slice portabello mushrooms. Thinly slice capsicum. • In a large saucepan, heat half the butter and a drizzle of olive oil over medium-high heat. • Cook mushrooms and capsicum until browned and softened, 5-7 minutes.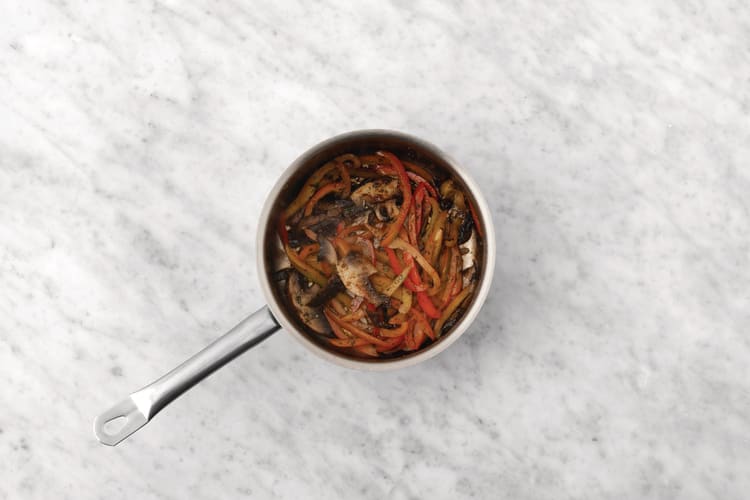 • Add herb & mushroom seasoning and garlic paste and cook until fragrant, 1 minute.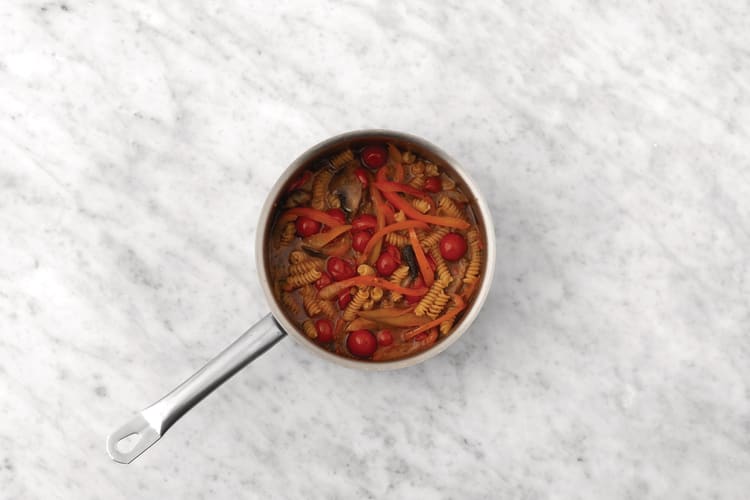 • Add chopped tomatoes, chicken-style stock powder, red wine jus, penne and the boiling water (11/2 cups for 2 people / 3 cups for 4 people) and bring to the boil. • Reduce heat to medium and simmer, stirring occasionally, until penne is 'al dente', 14-16 minutes. • Remove pan from heat, stir in the brown sugar and remaining butter. Season to taste.
TIP: Add a splash more water if the sauce looks too thick.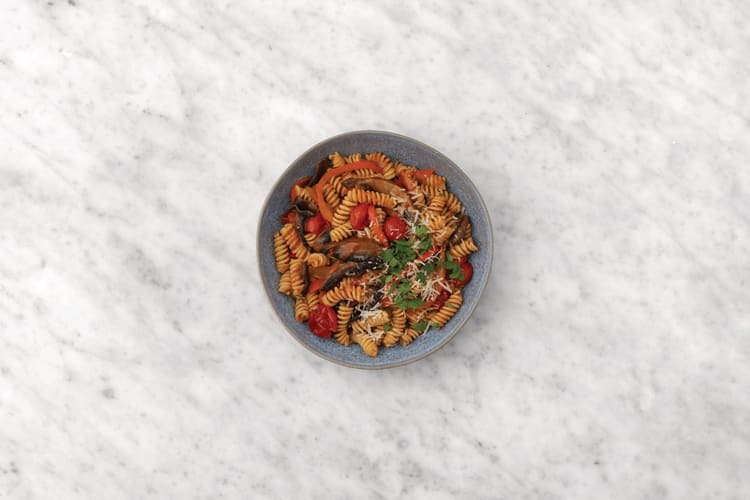 • Divide one-pot mushroom and red wine jus penne between bowls. • Sprinkle with grated Parmesan cheese and tear over parsley to serve. Enjoy!