Gourmet recipes
Feeling fancy? These gourmet recipes will definitely impress your loved ones. Luckily, our HelloFresh home-cooking experts have designed the recipes to be both elevated and simple to prepare. Shh – we won't tell if you don't!
Get excited every evening!
Eat better. Every day.
What are you looking for?
Get inspired by our Gourmet recipes!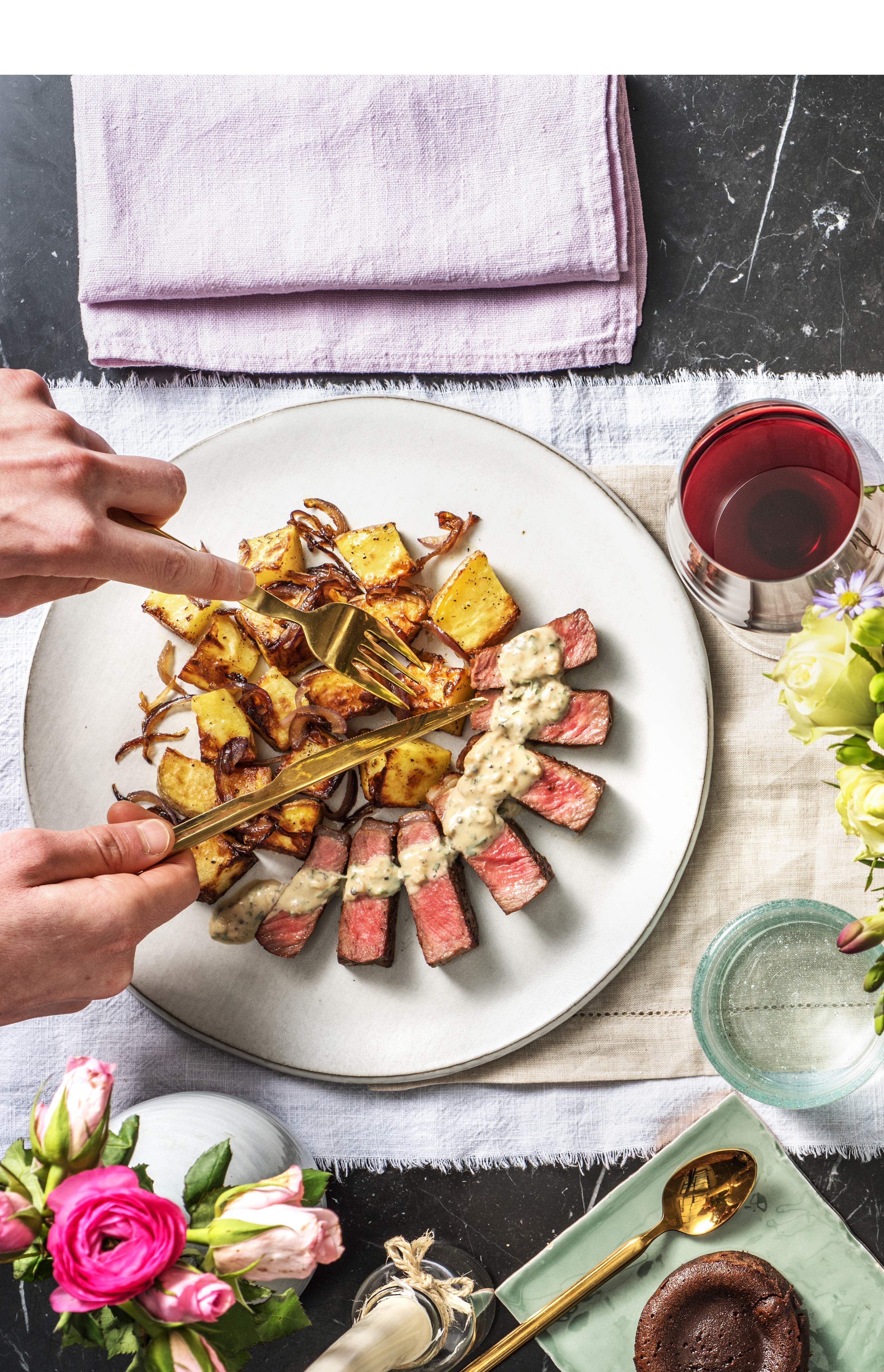 Most Popular Gourmet Recipes from HelloFresh
Looking to add a gourmet twist to your weekly dinner plans? Enjoy some inspiration from these three gourmet recipes that HelloFresh customers love to cook!

Balsamic-Glazed Venison Steak and Parsnip Mash. If you're in the mood for a steak night with something a bit extra, this gourmet balsamic-glazed venison dish comes with all the trimmings, like creamy parsnip mash, sauteed veggies and a garnish of sage infused nuts.
Seared Snapper and Creamy Dill Sauce. This is no ordinary fish dish! We've paired seared-to-perfection snapper with the creamiest dill sauce and crunchy broccollini. Delicious!
Duck a L'Orange. Last but not least, a classic gourmet dish hailing from France, Duck a L'Orange. Don't be afraid of this recipe's fine-dining origin, with our recipe, you'll be sure to impress the whole household.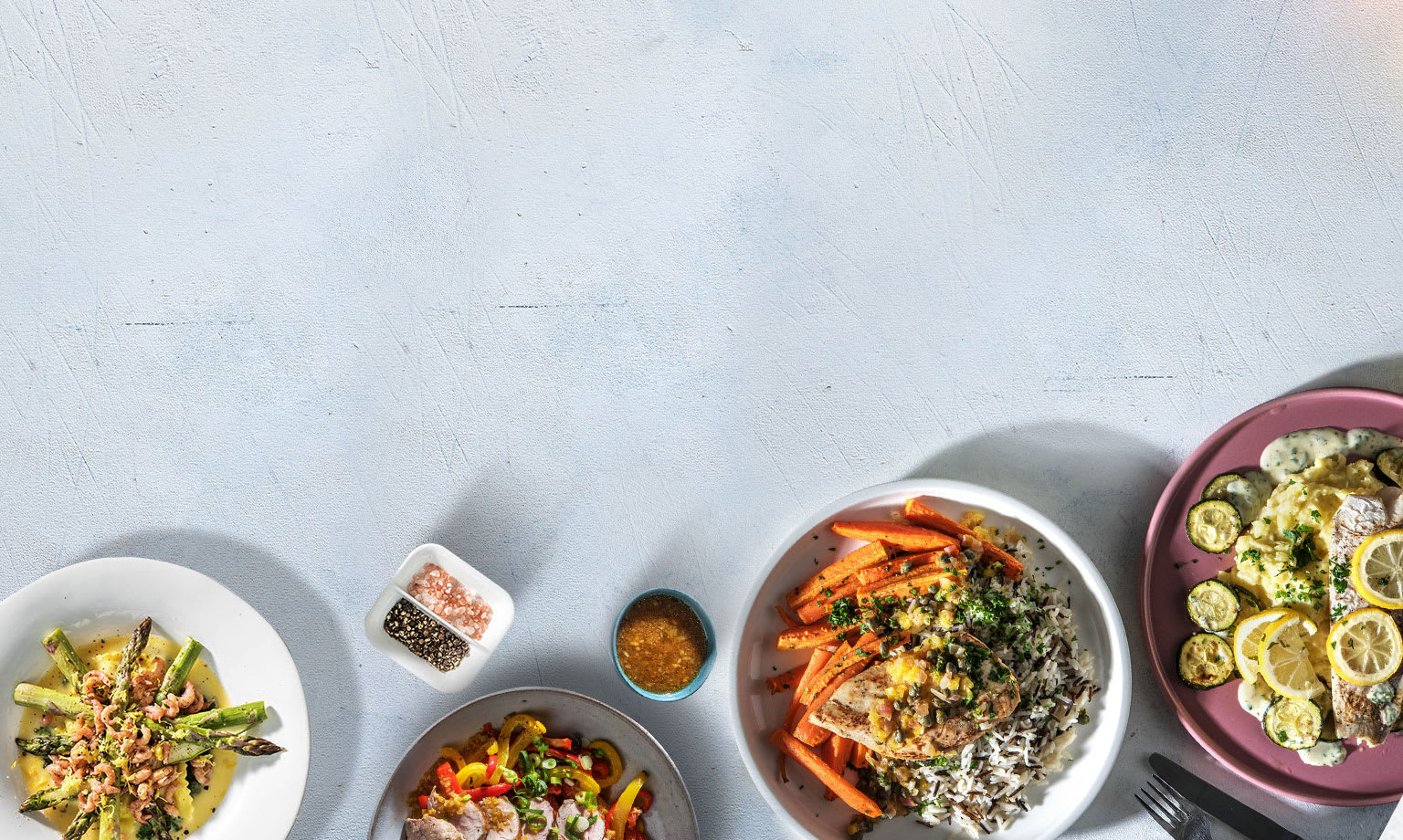 Save money and time on your meals
Get delicious recipes and all ingredients fresh on your doorstep every week!
Get up to $140 off!