Mediterranean recipes
Mediterranean recipes are known for being simple yet diverse, light and delicious. So pile on the hummus, throw in some halloumi and find a HelloFresh Mediterranean recipe that satisfies your cravings.
Get excited every evening!
Eat better. Every day.
What are you looking for?
Get inspired by our Mediterranean recipes!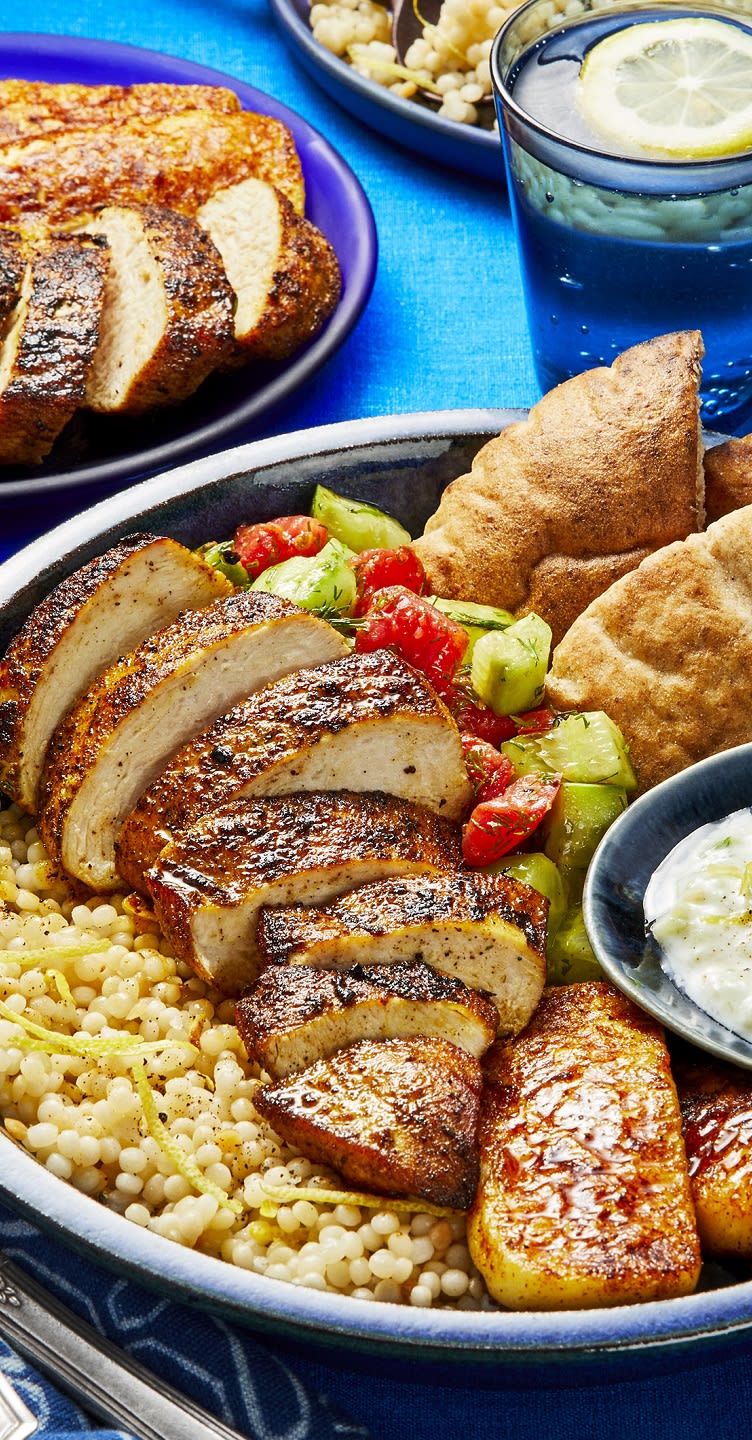 Halloumi: A Mediterranean Favourite
Halloumi is an essential component of many Mediterranean recipes and a favourite ingredient at HelloFresh. However, to get it perfectly cooked requires a few easy tips and tricks. Here's how to cook the perfect halloumi.


Don't use oil.
The halloumi will release its own fat as it fries – and as it doesn't melt like other cheeses, it shouldn't stick to the pan.
Use a non-stick pan at medium-high heat.
Since you won't be using oil, make sure the pan you use is non-stick so you can easily flip the halloumi during cooking.
Cut your halloumi into 1cm slices.
Slices thinner than 1cm will crisp up too quickly and you'll miss out on the gooey center.
Only flip your halloumi once all the fatty liquid has evaporated.
The cheese should be golden brown before you flip it.
The second side will only take a minute to brown.
Don't leave it on the stove too long or your halloumi will dry up.
Bonus tip: Rub the halloumi with dried herbs like mint or oregano before cooking to add an extra layer of flavour to this Mediterranean favourite.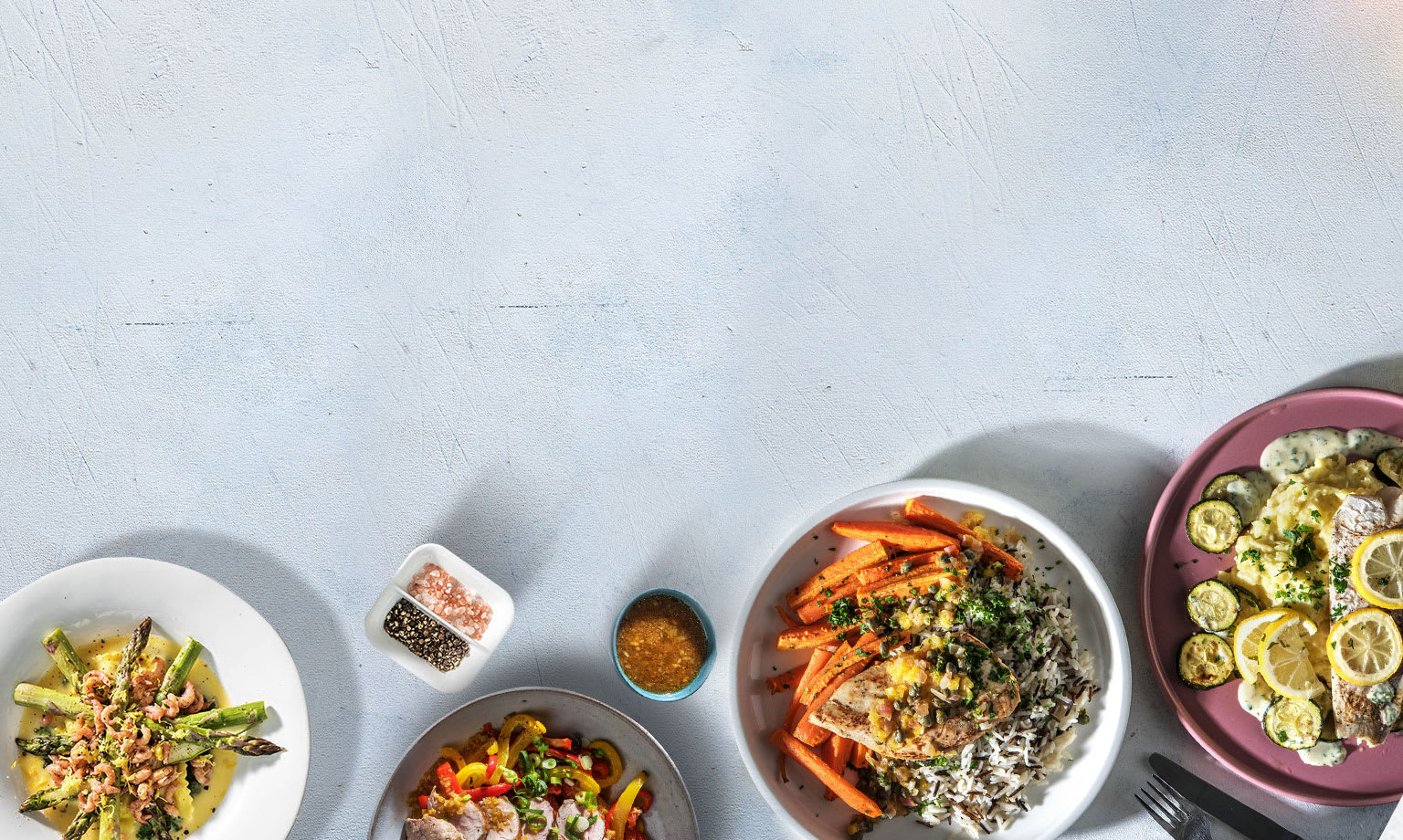 Save money and time on your meals
Get delicious recipes and all ingredients fresh on your doorstep every week!
Get up to $140 off!