American recipes
From old-fashioned burgers to serious soul food like mac 'n' cheese, our collection of American recipes from HelloFresh contains classic and future favourite dishes for you to explore!
Get excited every evening!
Get inspired by HelloFresh American recipes!

3 Unusual (Yet Delicious) American Burger Recipes
You can't go wrong with a classic American burger. Cheese, tomato, pickles and lettuce are the most common burger trimmings enjoyed by people all over the world, but a more adventurous take on the standard American recipe can be surprisingly good, too.

Lamb and Mint. Swap the beef patty with lamb for an exciting Greek-American fusion. Top the burger with mint-infused tzatziki to perfectly compliment the flavour or the lamb patty.
Pork and Apple. Pork and apple are best friends. Put them together on a burger and every bite becomes a sweet and savoury taste explosion. Don't forget to add a generous helping of cheddar while the pork patties are still on the grill, allowing the cheese to melt to perfection.
Peri-Peri Chicken. Spice up a standard American burger recipe with some peri-peri sauce. The heat from the chili peppers pairs perfectly with chicken, just like the traditional Portuguese dish. For the American burger version, the spicy chicken goes wonderfully with sliced tomato and a fresh brioche bun.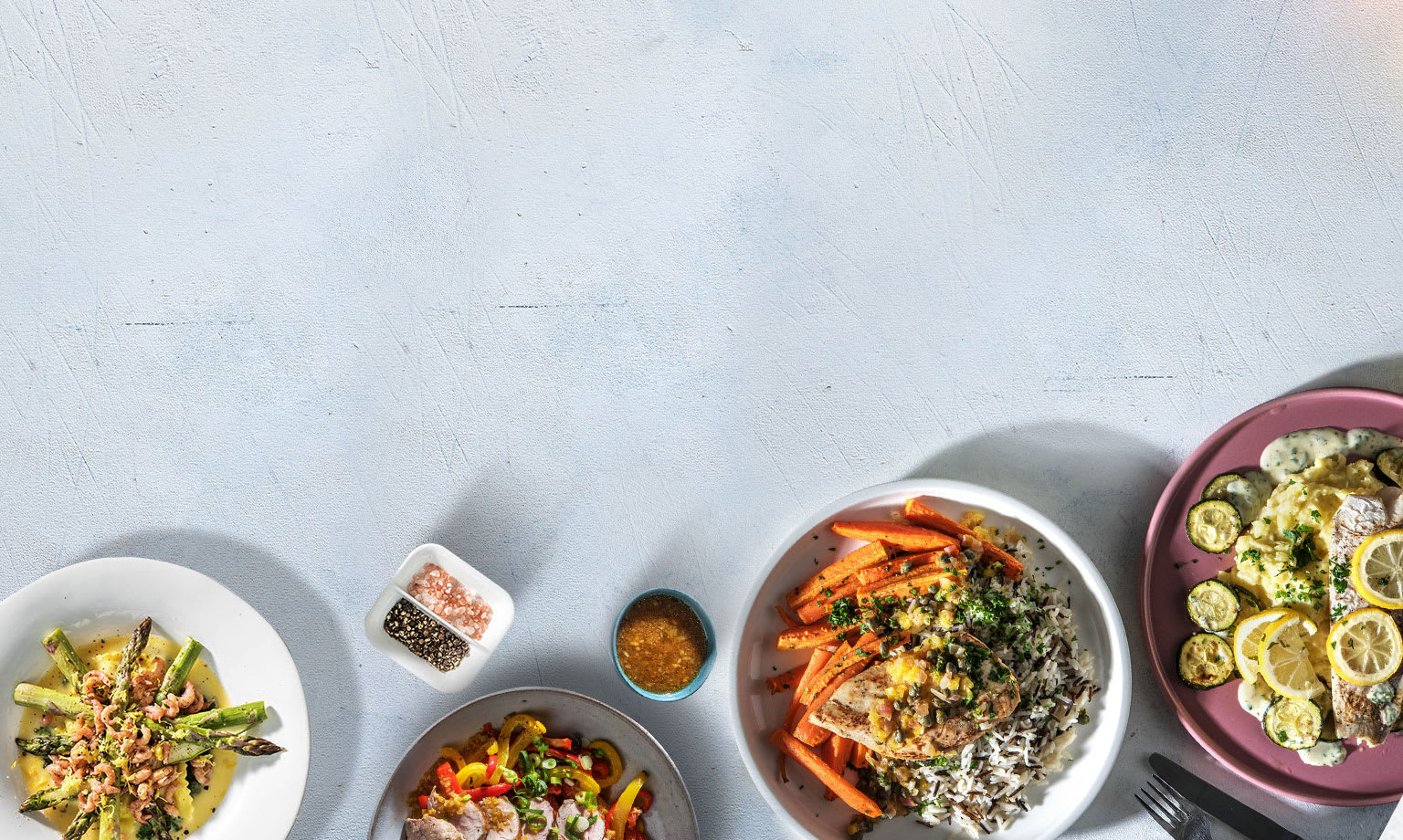 Save money and time on your meals
Get delicious recipes and all ingredients fresh on your doorstep every week!
Get up to $140 off!