Tips and Tricks to Make the Most Delicious Potato Recipes at Home
Easily one of the most versatile ingredients you can find, potatoes can be transformed into a wide range of tasty side dishes. Whether they've been scalloped, mashed, baked, fried, or tossed in a salad, you can happily eat potatoes every night of the week.
Potato recipes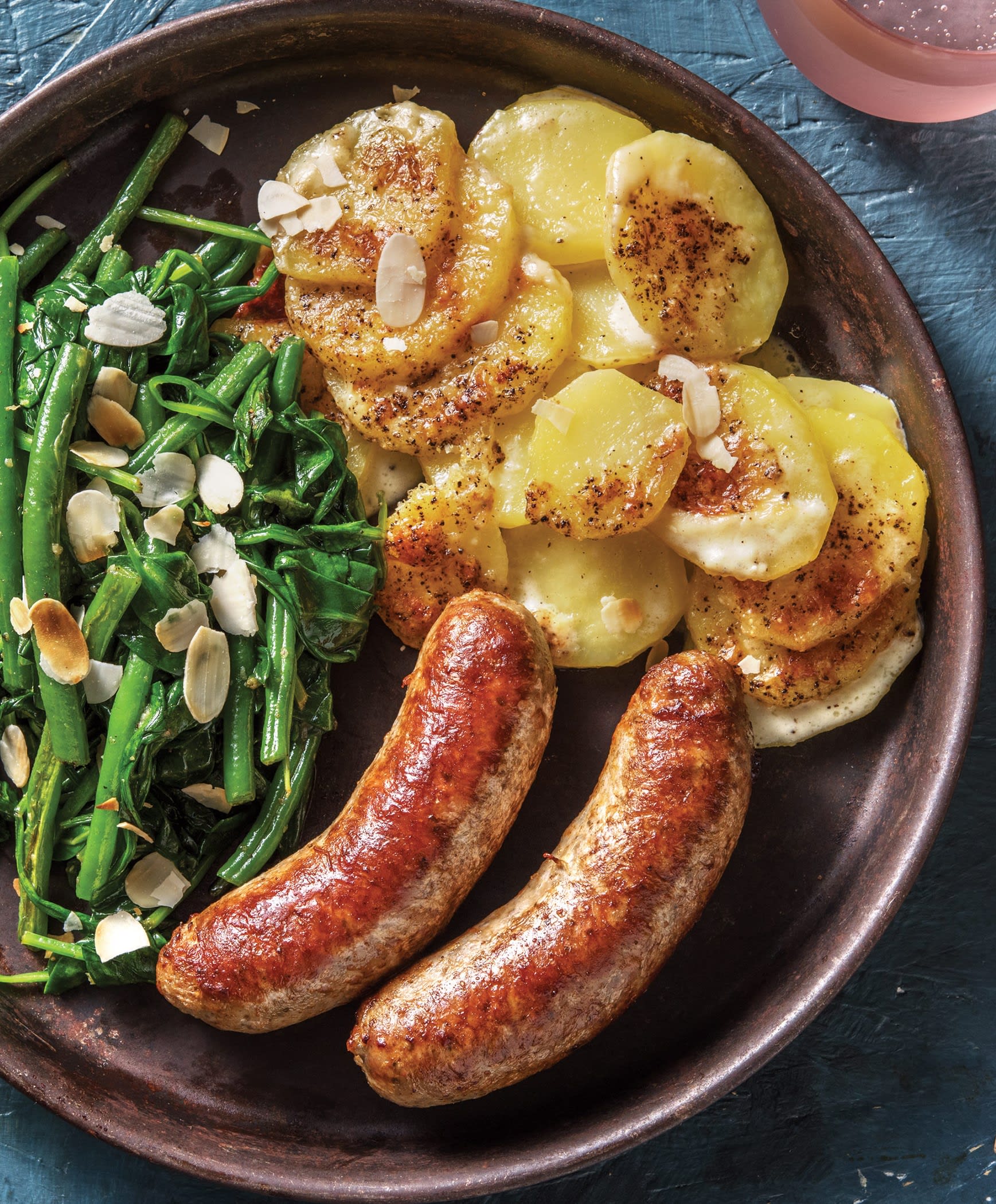 From the ultimate vegetarian potato recipes to family-friendly meals utilising potatoes, such as the humble chips, you can use this potato recipe hub to discover tasty potato dishes including scalloped potatoes, hasselback potatoes and dauphinoise potatoes. You'll be truly amazed how many recipes with potatoes there are.

The Ultimate Creamy, Rich and Indulgent Scalloped Potato Recipe
Whether for a family gathering, holiday feast, or as a side dish for a special date, scalloped potatoes can be a real showstopper if done right. First, let's get the basics out of the way. Classic scalloped potatoes consist of thinly sliced potatoes layered in a casserole dish and baked in rich heavy cream sauce. Sometimes the cream is infused with aromatics like garlic or herbs. The end result? Tender, golden-brown, bubbly potato heaven.
Tips for making the best scalloped potatoes:
Use yellow or red potatoes as they hold their structure better than russet potatoes
Thinly slice your potatoes to no more than ¼ inch (use a mandoline if you have one)
Make your cream sauce using a basic roux (butter and flour) then slowly add in heavy cream and infuse with garlic and thyme
Bake covered in a casserole dish for about an hour or until bubbling
You're probably thinking, "where's the cheese?" and we wouldn't blame you. Cheese can take most potato dishes to the next level, but it's actually the key difference between scalloped potatoes and potatoes au gratin. Traditional scalloped potatoes don't include cheese as an ingredient. If you ask us, we'd say throw tradition to the wind and include some shredded melty cheese in between layers of your scalloped potatoes. A sharp cheddar or gouda perhaps?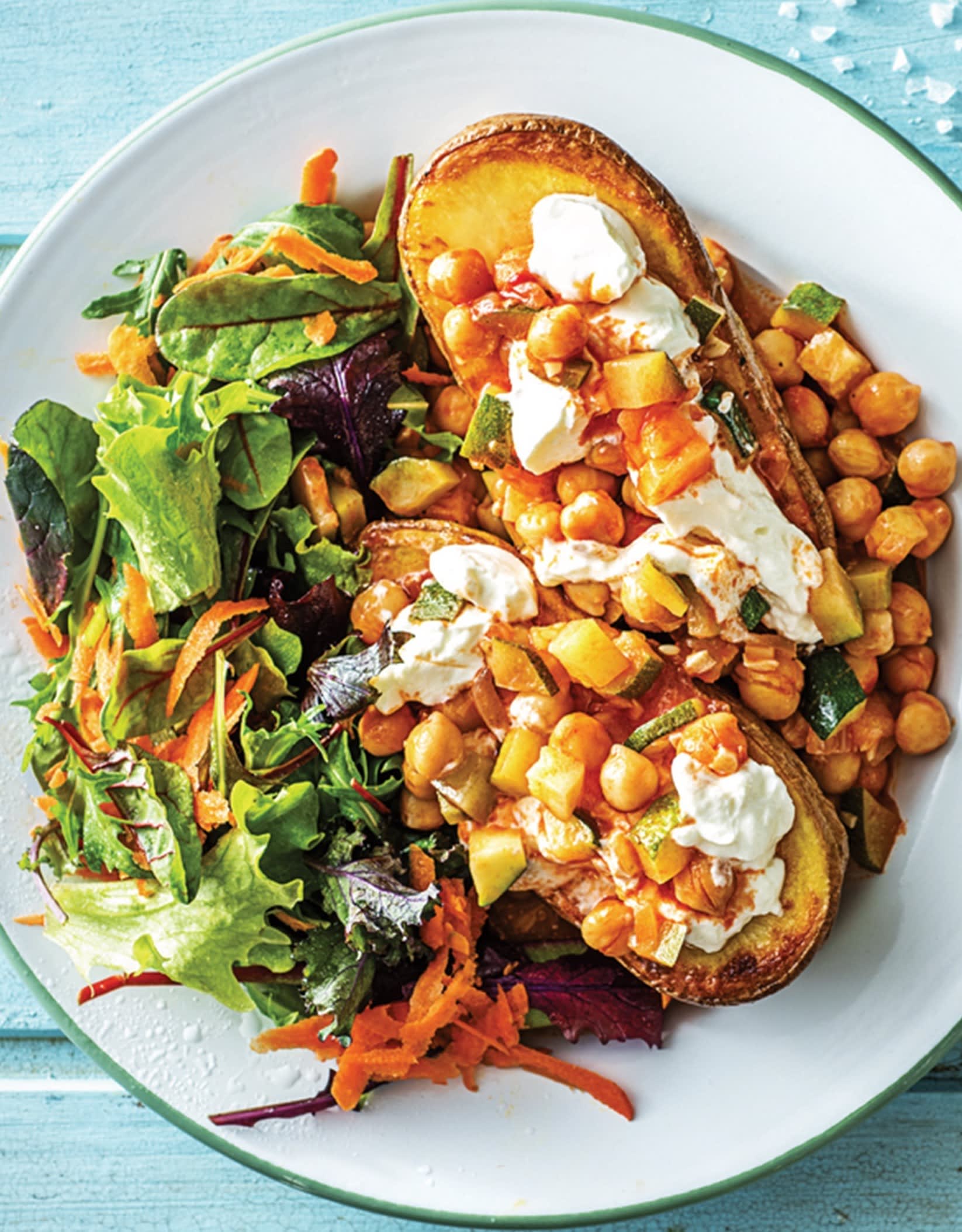 Baked Potato Recipe
How to cook a jacket potato to perfection
The humble baked potato is the perfect accompaniment to almost any meal. In its simplest form, a baked potato is flavourful and crisp on the outside and pillowy soft and fluffy on the inside. All you really need for a great baked potato is some firm russet potatoes, salt and pepper, and a little olive oil. Here's the method for a perfect baked potato in three simple steps:
Step 1: Preheat the oven to 170°C. Prick potatoes all over with a fork, rub with oil, and season with salt and pepper.
Step 2: Place the potatoes directly on your oven rack and bake for roughly 60 to 70 minutes.
Step 3: Cut open each potato; season with salt and pepper and top with your favourite toppings.
If you happen to have an instant read kitchen thermometer, the perfect doneness of a baked potato is 100°C when placed in the centre of the potato. If you don't have a thermometer, simple squeeze and make sure it's super soft.
For toppings, many people like to go all out with the fully loaded option, which can include sour cream, chives or green onion, bacon bits and shredded cheese. Although some people swear by just a little butter, and salt and pepper. Whatever you choose, your baked potato is sure to be delicious.
Discover delicious potato recipes to try with HelloFresh
Dig into this endless variety, from the classic cut to enjoy with ketchup or world-famous poutine, to flavoured crispy treats and thick, creamy wedges. With all these exciting recipes, you'll never get bored, and you'll satisfy your cravings every time.
Easy and delicious recipes
Check out more recipes with tasty ingredients
Get excited every evening!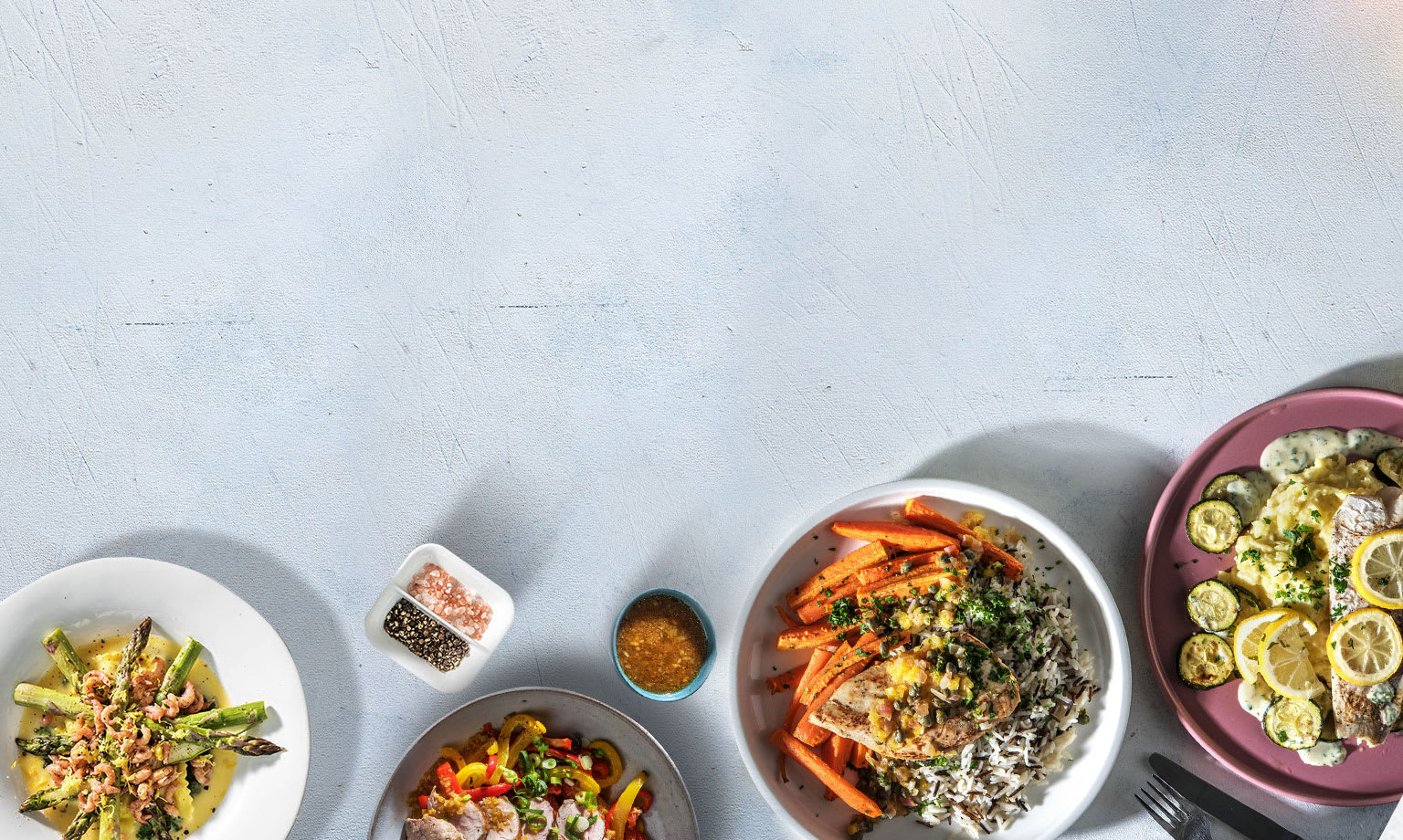 Save money and time on your meals
Get delicious recipes and all ingredients fresh on your doorstep every week!
Get up to $140 off!