Takeaway Recipes
Re-create delicious takeaway meals at home with the HelloFresh Takeaway Faves collection and the new limited edition burger collection.
Winning Burger Recipes
Step up your game with our Games Night Burger Collection, bursting with tasty takeaway-style burger recipes that are guaranteed to be a crowd pleaser.
What better way to enjoy the big game than with a mouthwatering burger?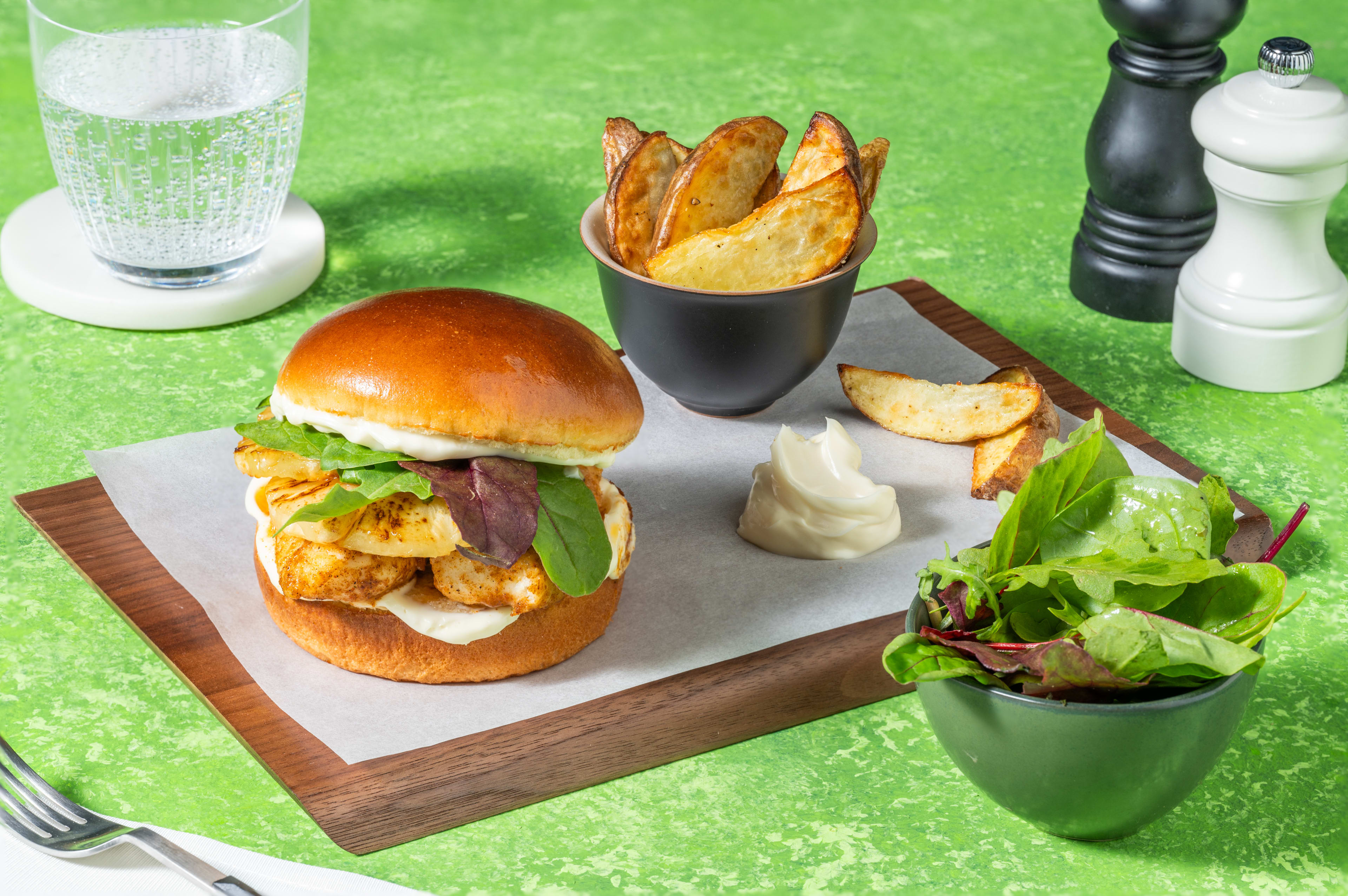 Pacific-Style Fish Burger
Get ready to ride the flavour waves with our Pacific-Style Fish Burger. Tuck into a juicy fish patty infused with the zesty kick of Caribbean jerk seasoning, topped with charred pineapple that will make your taste buds tingle. And that's not all – this winning takeaway recipe comes with a side of crispy wedges, just waiting to be dipped into creamy mayo. So, whether you're a seasoned surfer of flavours or just looking for a new taste adventure, this fish burger will wow your guests as you watch the next big game.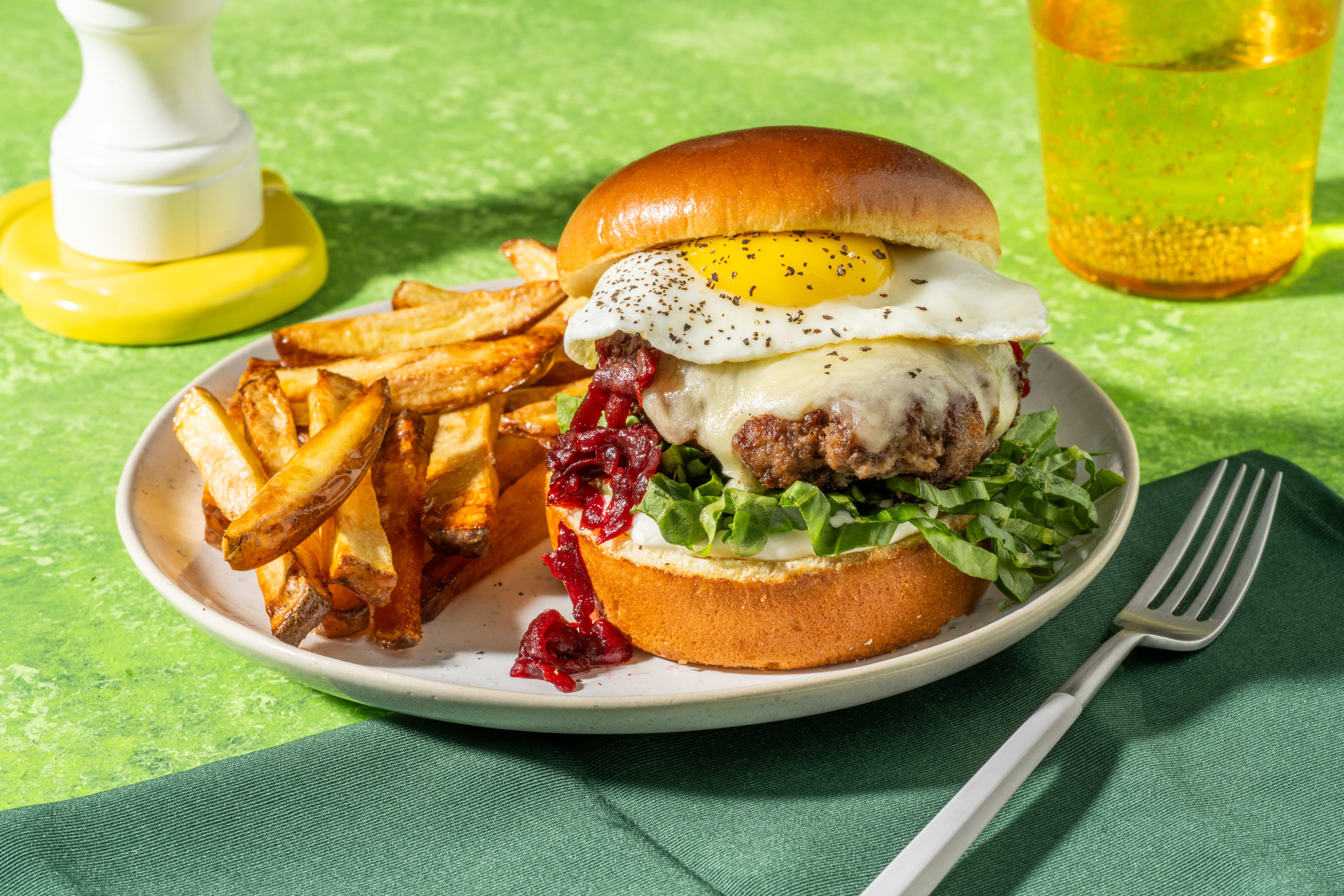 The Works Beef & Beetroot Relish Burger
A mouthwatering beef pattie covered in gooey cheese, then topped with a dynamite duo of sweet beetroot relish and a crispy fried egg. And we're not done yet - we're taking it to the next level with a side of oven-baked fries and moreish garlic aioli. It's like a championship match of taste, and this burger is definitely taking home the trophy. So, whether you're a foodie fanatic or just looking for a culinary thrill, get ready to shout "game, set, match!" after every delicious bite. You'll soon learn why this takeaway recipe is our bestseller.
Burger Recipes
Discover the HelloFresh Limited Edition Burger Collection or find another favourite below.
Curry Recipes
Taste all your favourite Indian spices at a fraction of the cost by cooking your favourite Indian takeaway recipes yourself.
Pizza Recipes
Looking for comfort takeaway food? Try our pizza recipes for yourself and cook up a fakeaway in a few simple steps.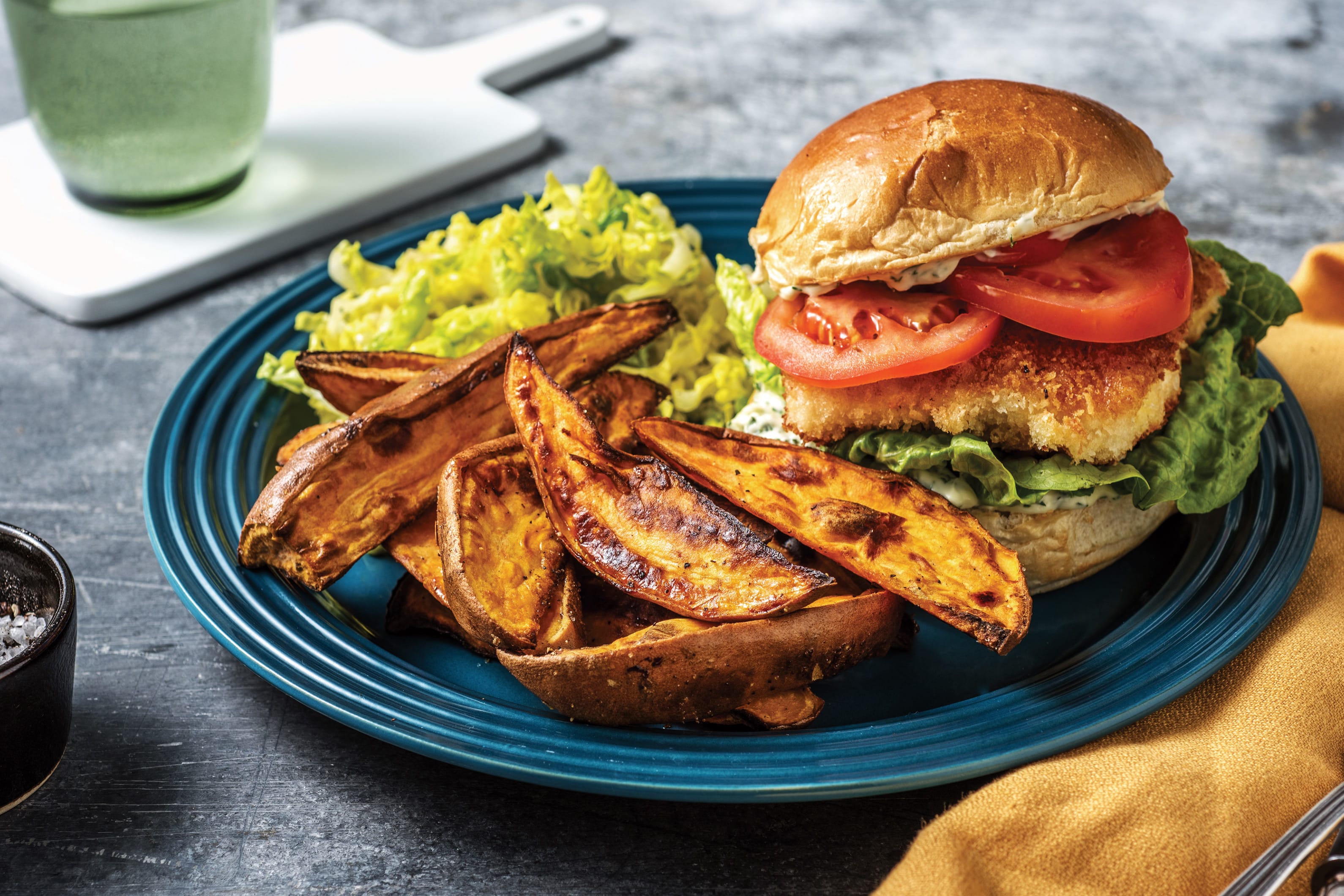 HelloFresh Takeaway Faves Collection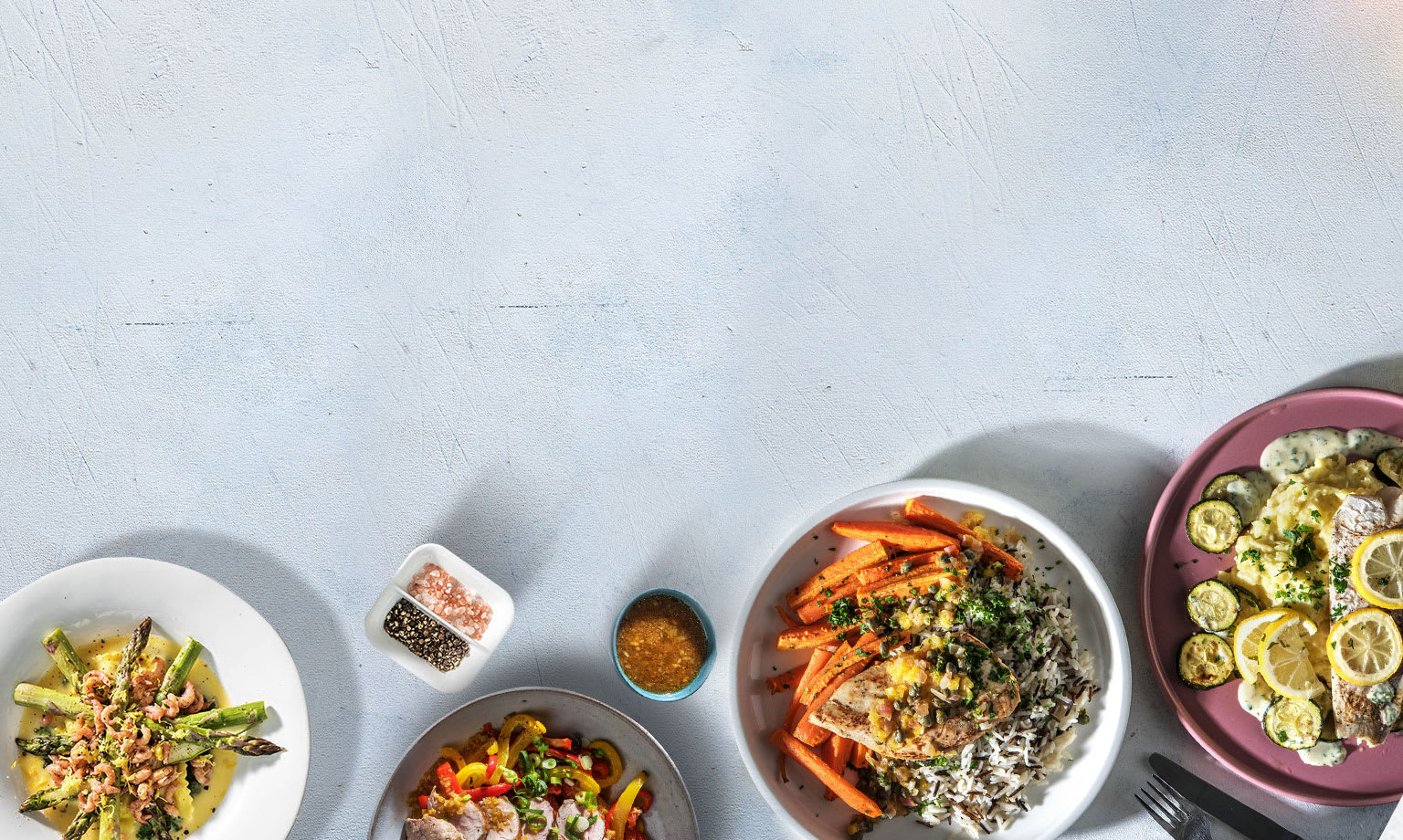 Save money and time on your meals
Get delicious recipes and all ingredients fresh on your doorstep every week!
Get up to $140 off!