Korean recipes
Skip the takeaways and try your hand at these easy Korean recipes. Our collection includes Garlic-Ginger Pork Bibimbap, Gochujang Glazed Shrimp, and more.
Get excited every evening!
Eat better. Every day.
What are you looking for?
Get inspired by our Korean recipes!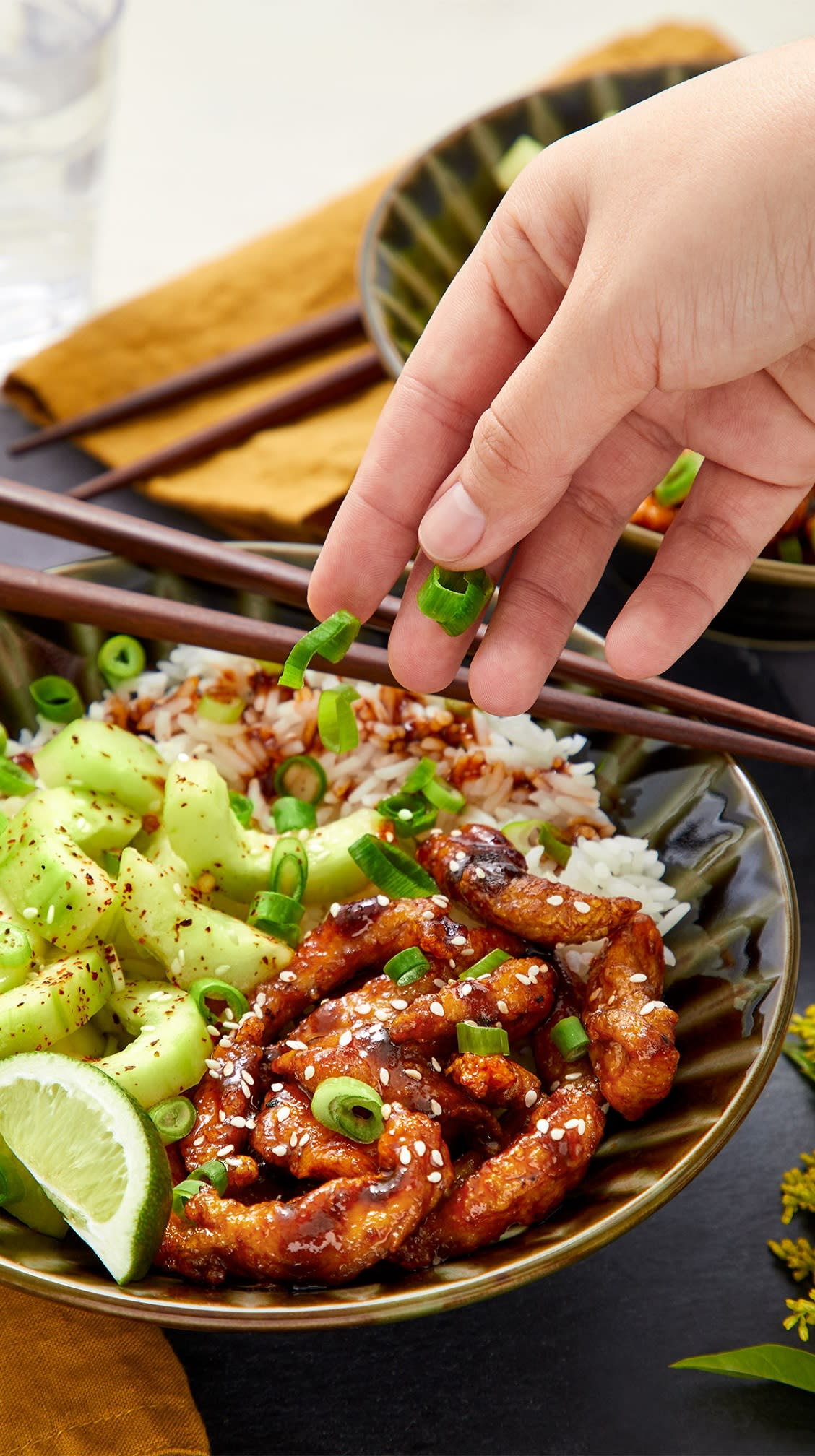 How to Make Your Own Korean Bibimbap
Bibimbap is one of our most popular Korean recipes at HelloFresh and it's easy to tell why. A flavourful combination of rice, vegetables, protein and spices, it's both balanced and delicious. Making it at home is easier than you think – all you need are these five components to master the classic Korean dish.

Rice
"Bibimbap" literally means "mixed rice" in Korean, which means this grain is the most important component of this dish. White rice is the most popular choice, but brown rice can be used for a more balanced version.
2. Vegetables
Fry up some veggies like carrot, mushrooms or spinach. There are no rules, so get creative with your vegetable picks, and don't forget the soy sauce.
4. Protein
Bibimbap is usually served with thinly sliced beef. However, shredded chicken, crispy bacon or even fried tofu are great alternatives.
5. Fried Egg
In a traditional Korean bibimbap, a raw egg is cracked in right before serving, allowing the egg to cook when mixed into the hot rice. A fried egg sunny side up is just as delicious, though.
6. Toppings Switch it up with different toppings. Kimchi and sesame seeds are always a good place to start, while sprouts and herbs add a beautiful pop of colour. And of course, the traditional gochujang (Korean chili paste) gives the dish a welcomed spicy kick!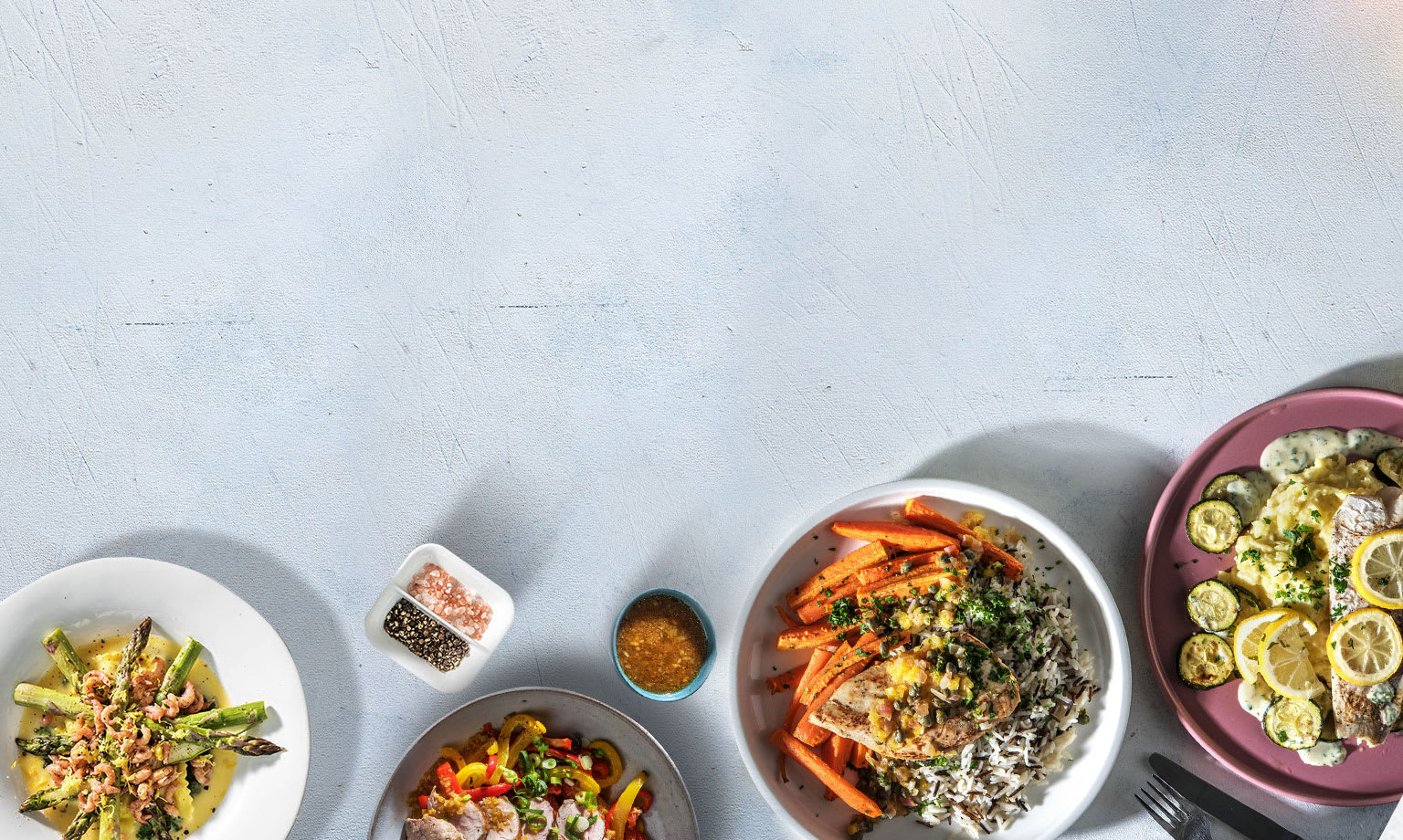 Save money and time on your meals
Get delicious recipes and all ingredients fresh on your doorstep every week!
Get up to $140 off!